---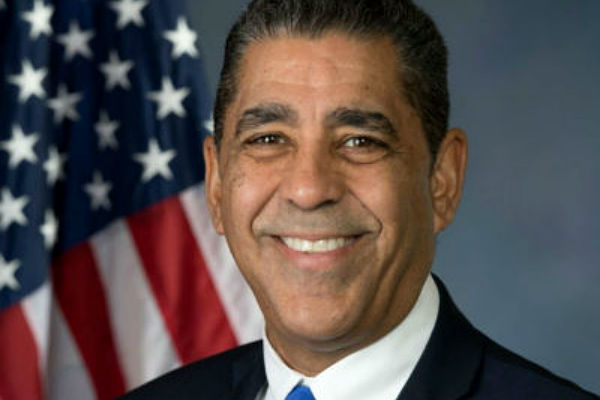 Today, Representative Adriano Espaillat announced more than $400,000 in federal grant funding through the CARES Act economic stabilization efforts to help support several cultural institutions located in New York's 13th congressional district.
The National Endowment for the Humanities (NEH) has allocated more than $40.3 million in new CARES Act economic stabilization grants for more than 300 cultural institutions across the country, including several within New York's 13th congressional district. The following organizations received grant awards to help sustain humanities efforts as well as preserve jobs throughout the community:
Apollo Theater Foundation, awarded $40,000
Jazz Museum in Harlem, awarded $43,500
CUNY Research Foundation, City College, awarded $298,518
Museum of the City of New York, awarded $298,263
"Cultural institutions, museums, theaters and foundations have faced tremendous hardship during the COVID-19 pandemic forcing many establishments to close when unable to meet staffing, operations or administrative demands," said Rep. Adriano Espaillat (NY-13). "I have received responses from my constituents who have faced challenges including unemployment when these organizations have been forced to close or furlough staff. When we passed the CARES Act, it was done with the hope and promise to support these institutions and the cultural sectors of our society to help these organizations survive, help individuals to keep their jobs, and to help our community rebuild."
"The Apollo Theater is incredibly grateful for the support from Representative Espaillat and his colleagues for their vote authorizing the NEH grants to support the Theater as we navigate our physical closure during this global pandemic, which has caused significant financial loss," said Jonelle Procope, President and CEO of the Apollo Theater. "The NEH grant will support the continued preservation of the Theater's valuable historical archives, which have recorded more than eight decades of cultural history and articulate powerful movements and conversations around civil rights and social justice. The archives have become instrumental as we increase our online resources and programming amid the closure of New York's public institutions, and open a window into the rich history of Harlem and our beloved Theater."
"So many of the dynamics associated with the COVID19 pandemic have emphasized the depth of basic inequality in our society. As one of several CUNY schools leading the nation in producing social mobility among our graduates, we believe that support that helps assure continuity in our educational offerings, such as this NEH grant, directly addresses these deep inequalities. NEH support will help CCNY's humanities departments continue their essential service to students who desperately need for their education to continue, and we're deeply grateful to be receiving it," said Dr. Vincent Boudreau, President of The City College of New York.
"At the Museum of the City of New York, we've had the honor of sharing New York's stories for almost 100 years," says Whitney Donhauser, Ronay Menschel Director of the Museum of the City of New York. "We are grateful to the NEH for its support as we continue that work. The funds received will be used to present New York Responds, a new project reflecting our efforts to document and present the diverse experiences of New Yorkers during the two major crises of early 2020: the COVID-19 pandemic and the uprising against systemic racism. The first component of the multi-pronged project –an outdoor exhibition– will open on July 23rd and include selections from the Museum's open call for images documenting the pandemic and the protests, and invite visitors to share their perspectives."
First elected to Congress in 2016, Rep. Adriano Espaillat is serving his second term in Congress where he serves as a member of the influential U.S. House Foreign Affairs Committee, the House Committee on Transportation and Infrastructure, and the House Small Business Committee. He serves as a Senior Whip of the House Democratic Caucus and is a member of the Congressional Hispanic Caucus (CHC) where he also serves in a leadership role as CHC Whip. He is also chairman of the CHC Task Force for Transportation, Infrastructure and Housing. Rep. Espaillat's Congressional District includes Harlem, East Harlem, northern Manhattan and the north-west Bronx.
To find out more about Rep. Espaillat, visit online at https://espaillat.house.gov/.
---