---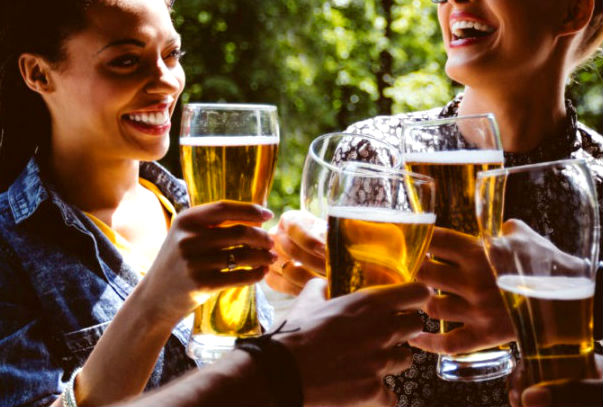 The unprecedented situation presented by COVID-19 has created challenging times for all, with breweries as no exception. The small businesses of the New York State craft beer industry, as with many industries, are currently feeling the impact of necessary restrictions on public gatherings. The potential short-term and long-term effects of COVID-19 on the NYS craft beer industry will be dependent on the actions of consumers and business owners, as well as local, state and federal policymakers.
The New York State Craft Brewers Association (NYSBA) is a non-profit organization dedicated to supporting the NYS craft beer industry through advocacy, education and marketing. NYSBA is working closely with state policymakers to protect New York's 5.4 billion-dollar craft beer industry, responsible for 20,000 jobs across the state.
After much negotiating between NYSBA and the New York State Liquor Authority, NYS breweries can temporarily sell packaged beer in a closed, sealed container for curbside pickup and home delivery. All home delivery orders must be delivered by the licensee and/or their employees or by a licensed third-party delivery service and accompanied with the purchase of a food item. These rules are temporary and are due to expire on April 15th unless extended or reduced by the State Liquor Authority.
"We are very grateful for the quick action by the Governor's office and State Liquor Authority to reach out and offer help any way they could," said Paul Leone, Executive Director of the New York State Brewers Association. "As a result, breweries can sell beer to-go and offer home delivery. There are also a number of options in consideration to allow tax and loan payment deferments, no-interest loans and the elimination of late payments on bills to name a few. Although this will not fill the financial loss in both jobs and revenue in the short term, it will help breweries survive in these unprecedented times."
NYS authorities and breweries have been taking extreme precautions to keep craft beer safe and accessible to consumers statewide.
"We are still brewing and trying to have fun with it. Our primary focus is getting beer to our customers safely and effectively," said Ethan Cox, Treasurer of the NYSBA and President of Community Beer Works. "Our new beer releases will be available for curbside pickup. People can drive right up to the tent outside of our brewery for freshly canned beer. We are looking into methods for safe and effective home delivery services, however, there are a lot of logistics involved."
The spirit of craft beer is fostered by the community. Craft breweries provide their communities with a place to gather, entertainment, food, and of course, fresh craft beer. The situation has flipped and now the NYS craft beer community needs support more than ever before. In order to assist these small businesses, NYSBA is urging consumers to continue to purchase beer from local breweries via carryout, curbside pickup and home delivery, as well as merchandise and gift certificates from breweries' online stores.
To make it easier for craft beer enthusiasts to support their local breweries, the Official New York State Craft Beer App, created by NYSBA and available for all mobile devices, lists which services NYS breweries are currently offering. The app features a map of every brewery in the state along with special hours, beer lists and more, found in the "details" section of each brewery's profile.
Breweries across New York are also doing everything they can to continue operations and keep their staff employed, although many have already felt the impact.
"The effects of the pandemic have been immediate and debilitating to our two brewpubs. We were forced to lay-off almost 90 employees yesterday," said Chris Ericson, President of the NYSBA and Owner of Lake Placid Pub & Brewery and Big Slide Brewery & Public House. "While to-go beer sales and to-go food sales are available, the amount of revenue that will generate is token at best."
"We have had to layoff really good people in the short term and are trying to steer as best we can to calmer seas. We believe we will get there, but until then, each of us left have tied ourselves to the mast and are fighting for our lives," explained Rich Vandenburgh, Owner of Greenport Harbor Brewing Company and NYSBA Vice President.
The NYSBA will continue to provide both breweries and consumers with information and guidance as this situation develops. Craft beer enthusiasts can visit www.thinkNYdrinkNY.com to learn how they safely access, enjoy and support NYS craft beer. NYS breweries and staff should refer to www.newyorkcraftbeer.com for industry updates.
Founded in 2003, New York State Brewers Association (NYSBA) promotes, protects and educates about the culture and business of New York State breweries. Their goal is to defend the vital interests of the New York State brewing industry while encouraging the consumption of fresh, local beer across the Empire State. With over 400 breweries, it's easy to Think NY, Drink NY. More information is available at https://newyorkcraftbeer.com/.
---