---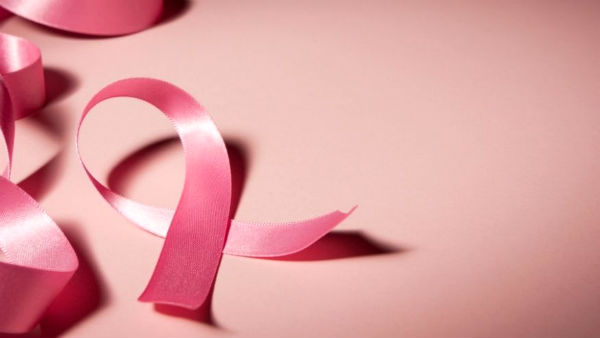 By Henry Kingston
It's Pinktober and everyone's painting the town pink! True, the color sure helps to create a lot of curiosity, but is that all that is required to spread awareness about breast cancer? No! In fact, some women are so ill-informed that they find out when it's a tad bit too late. So if you really want to spread breast cancer awareness, it's time to look beyond pink.
Buy pink for a reason
For starters, if you really want to spread breast cancer awareness, don't buy anything and everything that's pink, or has at least one pink ribbon slapped onto it just because it's pink.  In fact, you might want to ask yourself a few important questions before you do that. Will the money be spent on helping breast cancer awareness programs? Is the pink dye used in the product put another woman at risk of developing cancer in the future? Do YOU know anything about breast cancer apart from the fact that it spoils your boobs let alone how to spread breast cancer awareness? Exactly, think before you pink! And while you've got your not-so-pink pink thinking cap on, you might as well prompt other women – and men, to ask themselves the same questions.
Get informed
Before you go around even talking about social responsibility and spreading breast cancer awareness amongst other women, it's best that you get as much information about the disease that is expected to surface in approximately 250,000 women in the US in 2016. Naturally, if you're not well-informed about what causes breast cancer, how is it diagnosed, and what to do when shit gets real, how can you even make other people aware of the signs, symptoms, and consequences of the disease? All it takes is a few minutes on Google! Hard much?
Start a dialogue
One of the biggest pitfalls of breast cancer awareness is that a number of women are still not aware of the signs and symptoms of the disease appear and how to cope with life after being diagnosed. Unfortunately, Pinktober's pink ribbons aren't good enough. I you really want to make a difference, starting a conversation with a friend, a neighbor, or a colleague. Spread awareness by actually sharing the vital information you know so that you can help other women become better informed and at least improve the quality of their remaining life in case of some unforeseen circumstances.
Read up on metastatic disease
If you ever hear the words 'cure' and 'breast cancer' in the same sentence, think red flag instead of pink ribbon. The darker truth however is that even after all these years of Pinktober fests and breast cancer awareness galas, this is one bit of information that women have never fully understood. Breast cancer can rarely be cured; it metastasizes; it resurfaces, and spreads in the future. The term that most medical professionals and well-informed people use is NED – no evidence of disease.
Do something
And if you really want to contribute in a positive other than wearing a dress to party, charity, or Pinktober festival, then try a few shades of humanity instead of pink. If you know a woman in your neighborhood or workplace who's battling breast cancer, do something nice for her. Cook a healthy meal, watch her kids if she has any, ow her lawn, just do something! And if you don't know anyone personally, then volunteer at a nearby hospital or community healthcare center. That way you'll be going above and beyond just raising awareness.
On a conclusive note, why just October, why not throughout the year? Food for thought!
---