---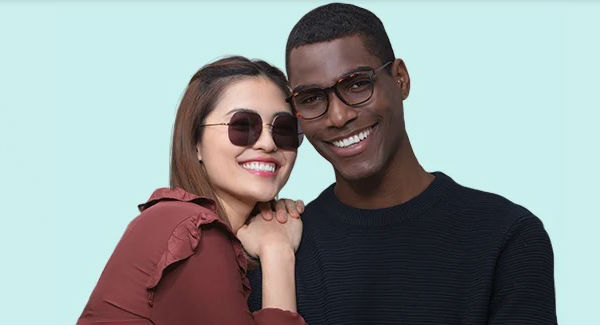 You've got everything you think you need to head back to school but have you thought about the one affordable item that can protect your eyes and make a great fashion statement? The long hours of studying will include more and more blue light emitted from various screens used for schoolwork (and play) throughout the day and night.
EyeBuyDirect's Blue Light Protection Glasses are critical, even for students who don't wear prescription glasses, since they filter out blue light emitted from various digital screens. Whenever you use digital devices, especially at night, the blue light can interfere with sleep patterns. In fact, research shows that wearing light-filtering glasses for three to four hours before bedtime can actually lead to better and more-restful sleep.
And, sleep is not the only issue with blue light. Long-term exposure to screen light can have some other intense and serious side effects including headaches and eye strain.
The trendy, colorful frames in this EyeBuyDirect Lookbook can perfectly and fashionably frame a prescription or non-prescription lens that is specially-coated to filter out blue light.
EyeBuyDirect.com is able to provide high quality eyeglasses at prices starting at $6, lenses included!
So, don't forget the most critical school supply this year – a pair of digital protection glasses. Your goal is to be as bright as you can be, but the same shouldn't apply to the screen light constantly glaring into your precious eyes.
EyeBuyDirect is a one-stop online optical shop for contemporary men's and women's eyeglasses and sunglasses. Established in 2006, the brand champions bold style choices so customers can see the world in a whole new way and change how the world sees them. To provide customers with over 1000 affordable frames, EyeBuyDirect conducts the entire process from concept and design to manufacturing. Part of the Essilor Group, the largest manufacturer of lenses in the world, EyeBuyDirect offers fashionable frames starting at just $6. Through their Buy1Give1 program, a pair of eyeglasses is donated to someone in need for every order placed.
Learn more at www.eyebuydirect.com and follow their social channels on Facebook, Twitter, and Instagram."
Find more eyewear and more at the Family & Baby link from our Harlem World Partners directory. 
---