---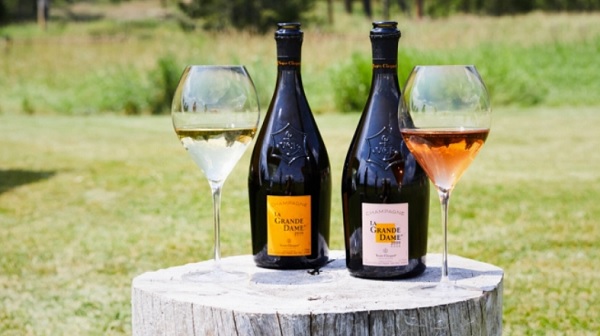 We love a great glass of Harlem beer, from Harlem Brewing to Harlem Hops, to Harlem Blue and many others, but wine is different.
The Robb Report writes that a winemaker once suggested the presence of the mineral lithium in the soil of Champagne, which perhaps helps explain the emotional lift that a glass of bubbly delivers. That happiness is amplified when the nectar in the glass tastes extraordinary, as is the case with Veuve Clicquot's latest premium cuvées, La Grande Dame 2008 ($160) and La Grande Dame 2008 Rosé ($300). While Madame Clicquot was the original innovator behind the assemblage method of making a rosé Champagne (which was first released 200 years ago), a new mind now helms the maison's cave.
Dominique Demarville, that Cellar Master, has taken a brave turn with this release, which would make many esteemed estates nervous—but which the pioneering widow would no doubt have applauded. He has dared to craft a Champagne from 92 percent Pinot Noir grapes, with barely a blanc in sight. For comparison, most Champagne is a much more equal split of Pinot Noir and Chardonnay, or even mostly Chardonnay.
The brut has a fine but fierce bubble with a silky, creamy texture followed by fresh acidity. The surprise is that the coppery-hued rosé is even better than its cousin: It includes juice from a special plot called Clos Colin, giving it smooth tannins and a supple minerality and salinity. It has such an enticingly subtle hint of fruit that you wonder if it's your imagination, so you must sip it again. And again. We understand if you can't stop. Blame it on Demarville's apparent risk-taking gene or the possibly apocryphal lithium, and thank Bacchus for magnums.
Perfect with a rack of lamb, sharp cheeses, smoked salmon, roast turkey in your Harlem home – enjoy.
---