---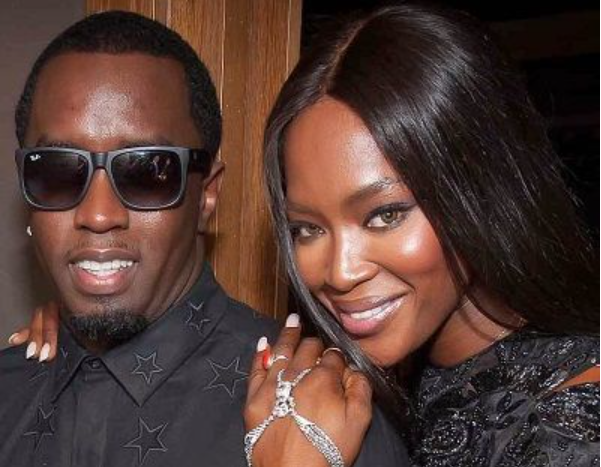 Naomi Campbell teamed up with Cipriani Restaurants NYC to have 1,000 food parcels delivered to frontline workers at five hospitals across New York.
The 50-year-old supermodel teamed up with the hospitality firm to donate the bags of food to Mt. Sinai, Montefiore, Harlem Hospital, Coney Island Hospital, and Elmhurst Hospital this week.
Naomi wanted to offer the "small token of appreciation" to the courageous staff who are putting themselves at risk to keep the city safe amid the COVID-19 pandemic.
She said: "Thank you for devoting yourself to being a frontline worker during the pandemic of COVID-19. I wanted to acknowledge and appreciate the risk you have been taking these past nine months to keep New York City safe. Please enjoy this small token of appreciation as a form of gratitude for your hard work and efforts during these difficult times."
Meanwhile, Naomi recently surprised a teacher who shares her name.
Last month, the London-born star shared a clip of herself greeting her namesake after the teacher revealed that sharing the name had made her life difficult.
Naomi captioned the Instagram video: "Thank you Naomi Campbell @naomii_campbell_ to you and all the school #Teachers out there who put themselves on the frontlines every day.
"Lovely meeting you and I hope now you will not be teased anymore, my new friend who bares the same name from Streatham #schoolteachersmatter #southlondongirls (sic)"
The teacher recently opened up about how moving to the area of South London where Campbell was born had made teasing she had received about her name even worse writes Tulsa World.
Naomi wrote: "When I moved to Streatham in London from Leeds, aged 23, I was excited for what this new chapter of my life would bring.
"I didn't realize that I had inadvertently relocated to the birthplace of my famous namesake and that the jokes and comments that had followed me around my whole life were only going to get worse.
"I remember thinking, 'what are the chances? As if sharing a name wasn't enough.'
"Whenever I meet people in the area or tell someone where I live, they ask questions like whether I know her mum, who apparently lives nearby. For the record, I don't."
Photo credit; Naomi Campbell and Diddy Wikipedia.
---