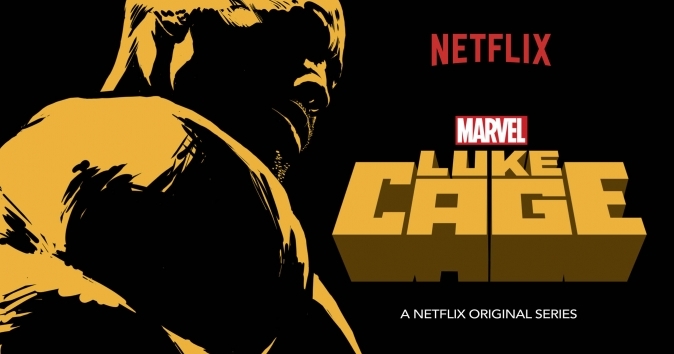 Crains NY reports that the Walt Disney Co. is more than doubling what was already the largest television production project in the state with an extension of its live-action miniseries set in New York City and produced by Marvel Television for Netflix, Gov. Andrew Cuomo and representatives of Disney, Marvel and Netflix jointly announced today.
New Defenders Motion Poster Drops Iron Fist Into Luke Cage's Harlem TerritoryFollowing on from the recent motion posters starring Luke Cage and Jessica Jones, the latest bit of …May 13 2017harlemworldmag.com
The original agreement, made in 2014, was to create four series totaling 60 episodes—which grew to more than 80 (on a budget of $200 million over three years Variety reported in 2014)—based on Marvel's heroes  Luke Cage, Daredevil, Jessica Jones and Iron Fist. The success of those shows led to a new commitment by Disney to shoot a total of 135 episodes in New York by the end of 2017. Twenty-six of those episodes are in production and an additional 23 episodes will be filmed by the end of the year.
"These productions will result in thousands of new hires and infuse our economy as we continue our momentum across the state," said Cuomo.
All four of the original series have been picked up for additional seasons, and a new spinoff series, called The Punisher, is in production. The latest segment of the project, Marvel's The Defenders, brings the four street heroes together for an eight-episode miniseries that will air on Aug. 18. The multiple-superhero show, which was filmed at Broadway Stages and on the streets of the city, is Marvel's most ambitious TV project to date.
Get Ready Harlem, Luke Cage Season 2 Starts Filming TodayComic Book reports that Citizens of Harlem might be hearing reports of a man with unbreakable skin o…Jun 6 2017harlemworldmag.com
The parties involved declined to comment on the budget for the productions, but sources say Disney may spend more than $400 million on the shows. Since production started three years ago, more than 14,000 cast and crew members and extras have been hired and more than 500 small businesses that supply soundstages, equipment rentals, supplies and catering services have been engaged.
One such company, Y-CATS Craft Services and Catering, will be working on its seventh Marvel production. Because of the Marvel deal, owner Stacy Adler Anselmo says Y-CATS surpassed its 2015 projections—the year it began working on Marvel shows—and has increased profitability by 20% year over year since.
"With this growth we have been able to secure full-time employment for my crew, hire part-timers, create new positions. And we are currently seeking new recruits," Adler Anselmo said.
Lucy Liu Spotted In Harlem On The Set Of Luke Cage Season 2 Comic Book reports that it looks like the second season of Luke Cage is about to get a little more…Jun 11 2017harlemworldmag.com
The productions are all eligible for New York's 30% film and TV production tax credit, which was recently renewed through 2022. Since 2011 New York has received 1,151 applications for the credit, representing $17 billion in statewide spending and creating more than 1 million positions. So far this year 40 television series have applied for the program and are projected to spend $1.4 billion with 94,185 hires across the state.
Related articles
Related Articles
VIDEO
---
Harlem Cultural Archives is a donor and foundation-supported Historical Society, Its mission is to create, maintain and grow a remotely accessible, online, interactive repository of audio-visual materials documenting Harlem's remarkable and varied multicultural legacies, including its storied past as well as its continuing contributions to the City and State of New York, the nation, and the world.
Support Harlem Cultural Archives
and
click here to get more Harlem History
, Thank you.