---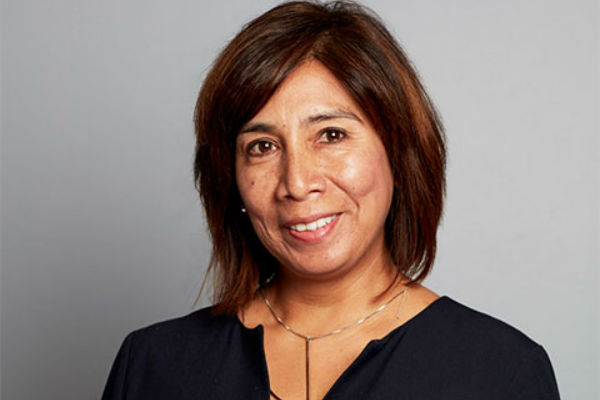 Department of Consumer and Worker Protection (DCWP) Commissioner Lorelei Salas (pictured) today announced the release of a report titled "Lost in Translation: Findings from Examination of Language Access by Debt Collectors."
The report highlights the lack of language access services for Limited-English Proficiency (LEP) consumers by debt collection agencies. Without any laws in place requiring debt collection agencies to offer language access services to consumers, only a minority of collectors do so.
Consumer debt is at its highest in history with Americans owing $4.1 trillion in outstanding non-mortgage consumer debt. All of this debt has lead to a thriving debt collection industry with consumers being contacted more than a billion times a year. In New York City, where one in four residents—or nearly 2 million people—have a limited ability to read, speak, write or understand English, the lack of language access services is particularly troubling. Without such services, LEP communities may be unaware of their rights and be more vulnerable to the unscrupulous practices of certain debt collectors. DCWP plans to promulgate rules requiring licensed debt collectors to maintain records of consumers' preferred language and to make available a glossary of commonly used debt collection terms in various languages.
"This report brings awareness to the lack of vital information provided to our fellow LEP communities during what is a stressful time for all — dealing with debt," said DCWP Commissioner Lorelei Salas. "New York City has always been a city of immigrants, yet our laws do not go far enough to ensure these communities understand their rights and what debt collectors can and cannot do. Being contacted about a debt is hard enough but it is even more difficult when you have trouble understanding basic information about the claims you owe and what you can do to resolve them. Unless there is government action mandating debt collectors offer language access services, LEP consumers will continue to suffer from the disparities in the industry."
"Limited English proficiency should never be a barrier to understanding financial obligations, especially in a city where nearly half of all residents speak a language other than English at home," said Bitta Mostofi, Commissioner of the Mayor's Office of Immigrant Affairs. "This report presents critical findings to inform solutions that can expand language access and support our city's 3.2 million immigrants by eliminating disparities in navigating complex debt collection practices."
In Fall 2017, DCWP began the LEP Initiative, a two-phase project to investigate to what extent its licensed debt collectors were providing LEP consumers with language access services. In phase one, DCWP investigated 32 debt collection agencies from around the country that had been the subject of consumer complaints in the previous two years. To gather information about the LEP services they provide, DCWP requested records from each agency, including detailed account histories, actual collection calls, and LEP-related policies; mailed surveys to consumers who had filed complaints against the collectors; and conducted telephone interviews with Spanish-speaking consumers to learn more about their experience with the agencies. In phase two of the project, DCWP collected information from hundreds of licensees about their language access practices, including whether they contact consumers directly, if they provide language access services, and in what non-English languages they offer services.
Key Findings:
While almost all of the 32 debt collection agencies investigated claimed to offer some form of language access service, those services were often limited and lacked quality.
31 of the 32 debt collectors claimed to offer some Spanish-language services but these services were not always readily available to consumers. Many had to wait several minutes on the phone to be transferred to someone who purportedly spoke Spanish; calls were transferred to a voicemail with instructions in English only; and several consumers were still spoken to in English despite their request for language access services.
14 of the 31 debt collectors that offer language services failed to record consumers' language access needs. This resulted in collectors repeatedly contacting LEP consumers in English despite their requests.
10 out of 32 debt collectors did not maintain written policies addressing how to serve LEP consumers. Failure to have such policies makes it difficult for the representatives of these agencies to be aware that such services exist and to use them effectively.
Of the 688 license application supplements that DCWP reviewed, 517 (75 percent) licensees contact consumers directly. Of those 517 collectors, DCWP found that:
46 percent (240 out of 517 collectors) reported that they contact New York City consumers in a language other than English to collect debts.
20 percent (104 out of 517 collectors) reported they provide collection letters, including validation notices or disclosures, in a language other than English.
41 percent (212 out of 517 collectors) reported they provide multilingual customer representatives.
9 percent (45 out of 517 collectors) reported they provide some form of general translation services to consumers.
These findings show that without a legal obligation to serve LEP consumers, the majority of licensed debt collection agencies will not offer language assistance services to consumers to ensure they can understand the collection process. Based on these findings, the report proposes new debt collection laws and regulations that would require collectors provide certain notices and materials to consumers who request them in their preferred language.
The proposed solutions include:
Requiring that debt collectors request and maintain the preferred language of each consumer they contact.
Requiring that validation notices be provided in a consumer's preferred language before a debt collector can collect any debt.
Requiring that debt collectors provide a glossary of commonly-used terms in a consumer's preferred language.
Prohibiting inaccurate or incomplete translations.
"Through our free legal hotline, we frequently speak to low-income New Yorkers who have limited English proficiency and are being harassed by debt collectors," said Susan Shin, Legal Director at New Economy Project. "The debt collection industry is rife with discriminatory and abusive practices, and DCWP's proposal to promulgate meaningful language access rules constitutes a vital step towards addressing this systemic economic and racial injustice."
"This report sheds light on a real problem for many families facing debt collection. Dealing with calls and harassment from debt collectors is hard enough if you're a fluent English speaker, but it's nearly impossible to navigate if you don't speak English well or at all," said Brian Pacheco, New York Legal Assistance Group (NYLAG) spokesperson. "How do we expect these consumers to resolve their debts when basic information is not accessible to them?  NYLAG is grateful to Commissioner Salas for shining a light on this issue and for releasing this report. Debt collectors should offer language access services to ensure that all New Yorkers have equal access to information and understand their rights."
"Navigating complex legal and administrative processes can be difficult for people who speak English, but for many Limited English Proficient residents it can be nearly impossible," said Veronica Cook, a senior staff attorney at Legal Services NYC. "Ensuring that LEP New Yorkers have access to services, processes, and information in their preferred language would go a long way in making sure vulnerable communities understand their rights and helping them navigate financial frauds and other unscrupulous practices."
Anyone seeking to collect debts from New Yorkers must be licensed by DCWP, which currently licenses more than 1,200 debt collection agencies in 45 states and 12 countries. Last year, DCWP received more than 370 complaints about debt collectors, often about debts the consumer doesn't believe they owe. DCWP encourages anyone who is contacted by a debt collector to review our Debt Collection Guide to understand their rights and what a debt collector can and cannot do.
DCWP also encourages anyone struggling with debt to visit an NYC Financial Empowerment Center for free, one-on-one financial counseling. Since 2008, the Centers have helped more than 55,000 New Yorkers improve their financial health and reduce their debt by almost $70 million and increase their savings by more than $5.8 million. New Yorkers can book a free and confidential appointment with a professional financial counselor at nyc.gov/TalkMoney or by calling 311.
NYC Department of Consumer and Worker Protection (DCWP) protects and enhances the daily economic lives of New Yorkers to create thriving communities. DCWP licenses more than 75,000 businesses in more than 50 industries and enforces key consumer protection, licensing, and workplace laws that apply to countless more. By supporting businesses through equitable enforcement and access to resources and, by helping to resolve complaints, DCWP protects the marketplace from predatory practices and strives to create a culture of compliance. Through its community outreach and the work of its offices of Financial Empowerment and Labor Policy & Standards, DCWP empowers consumers and working families by providing the tools and resources they need to be educated consumers and to achieve financial health and work-life balance. DCWP also conducts research and advocates for public policy that furthers its work to support New York City's communities. For more information about DCWP and its work, call 311 or visit DCWP at nyc.gov/dcwp
---