---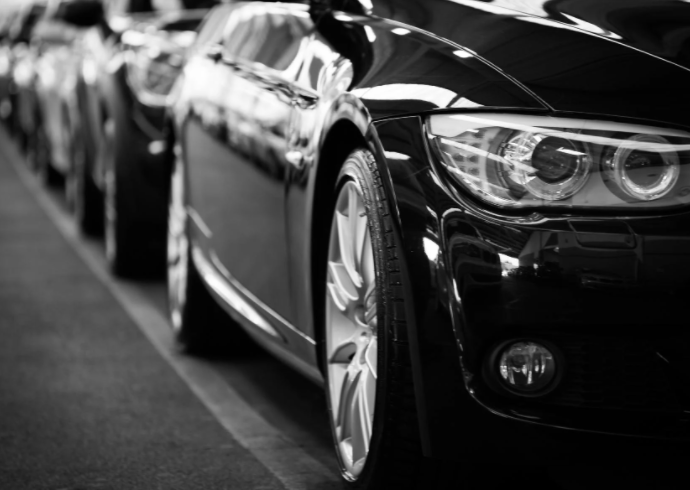 Department of Consumer and Worker Protection (DCWP) Commissioner Vilda Vera Mayuga today announced a settlement with Automania, Luxury Automotive Club, and World Auto.
All run by JF Motors, to resolve numerous violations of the City's Consumer Protection Law and laws and rules designed to prevent predatory lending by the industry.
The settlement secures $225,000 in total restitution for customers, $150,000 in civil penalties, and the surrender of JF Motors' licenses, which prevents them from operating a used car dealership for at least two years.
"Preying on New Yorkers looking to buy a used car is not only unacceptable, it's illegal. With this settlement, we've taken swift action to hold these shady dealerships accountable," said New York City Mayor Eric Adams. "I applaud Commissioner Mayuga and the entire team at the Department of Consumer and Worker Protection for delivering for New York City consumers."
"Protecting New York City consumers from scams and fraud is one of our most important responsibilities in government," said Deputy Mayor for Economic and Workforce Development Maria Torres-Springer. "I commend the Department of Consumer and Worker Protection for holding these dealerships accountable for breaking the law and securing thousands in restitution for consumers."
"When New Yorkers buy a used car, they expect to get a fair and honest deal," said DCWP Commissioner Vilda Vera Mayuga. "With this settlement, we are delivering thousands of dollars in restitution for the victims of JF Motors and sending a clear message to the used car industry that DCWP will hold them accountable if they choose to deceive their customers."
The case against JF Motors included Automania, Luxury Automotive Club, and the now-closed World Auto, all of which are in Queens.
DCWP charged JF Motors with more than 10,000 violations. As part of the settlement, 16 consumers are getting restitution totaling $199,600, leaving $25,400 available for new complainants.
In addition, JF Motors surrendered its licenses.
DCWP charged JF Motors' dealerships with using deceptive advertising to lure customers to their dealerships and then illegally selling cars at prices well above the advertised prices.
JF Motors also frequently marketed their cars as "Certified Pre-owned" by the National Independent Automobile Dealers Association (NIADA) even though JF Motors did not conduct the required 125-point inspection, give buyers the promised 10-year/100,000 warranty, or provide the vehicle history report for each vehicle.
JF Motors inflated prices by adding fake fees, even charging consumers a fee for the fake NIADA certification.
The JF Motors dealerships also used illegal contracts, required consumers to buy service contracts that either did not exist or had less coverage than promised, overcharged out-of-state buyers for title and registration fees and failed to provide contracts and other documents to consumers in Spanish even though the deal was negotiated in Spanish.
DCWP currently licenses 505 used car dealerships and has received more than 5,638 complaints about the industry over the past five years.

In that same period, DCWP has conducted more than 2,931 inspections of used car dealerships and issued more than 1,156 violations, most of which were for failure to post required signs, parking or storing cars on sidewalks and public roadways, and missing price disclosures.

As a result of mediating complaints, charging businesses with violations of the applicable law and rules, and executing settlements, DCWP has secured over $1.8 million in consumer restitution and more than $4.6 million in fines against used car dealerships in the past five years.
DCWP encourages New Yorkers who are looking to buy a used car to read the Used Car Consumer Bill of Rights, which dealerships are required to post and give to each consumer before they sign a sales contract.
The Bill of Rights must be provided to the consumer in the language in which the contract was negotiated if the translation is available on DCWP's website.
When shopping for a certified pre-owned automobile, consumers should make sure they know the specific criteria for certification, obtain proof that the car they are interested in purchasing met those criteria, and receive documentation of any promised warranties. 
Any consumer who has had a problem with a used car dealership should to file a complaint by visiting nyc.gov/dcwp or contacting 311.
New Yorkers who are trying to get their finances in order before buying a car or who are struggling with debt can make an appointment for free, one-on-one financial counseling at one of the City's Financial Empowerment Centers by calling 311 or online at nyc.gov/TalkMoney.
This settlement was handled by Senior Staff Counsel Bradley McCormick, under the supervision of Associate General Counsel Adam Blumenkrantz of the General Counsel Division, which is led by Acting General Counsel Michael Tiger.
"One of the most important jobs DCWP does is enforcing regulations and returning funds to consumers. Protecting people from predatory businesses has been my priority since I became Chair of the Consumer Affairs and Worker Protection Committee, and I'm glad to have a partner like Commissioner Vilda Vera Mayuga and her team to vigilantly protect consumers and hold predatory businesses accountable," said Council Member Marjorie Velázquez.
"New York consumers have faced unprecedented issues, with unscrupulous entities ready to take advantage," said Assemblywoman Nily Rozic, Chair of the New York State Assembly Committee on Consumer Protection. "I commend the City's Department of Consumer and Worker Protection for their work advocating for Queens consumers."
NYC Department of Consumer and Worker Protection
NYC Department of Consumer and Worker Protection (DCWP) protects and enhances the daily economic lives of New Yorkers to create thriving communities.
DCWP licenses more than 51,000 businesses in more than 40 industries and enforces key consumer protection, licensing, and workplace laws that apply to countless more.
By supporting businesses through equitable enforcement and access to resources and, by helping to resolve complaints, DCWP protects the marketplace from predatory practices and strives to create a culture of compliance.
Through its community outreach and the work of its offices of Financial Empowerment and Labor Policy & Standards, DCWP empowers consumers and working families by providing the tools and resources they need to be educated consumers and to achieve financial health and work-life balance.
DCWP also conducts research and advocates for public policy that furthers its work to support New York City's communities.
For more information about DCWP and its work, call 311 or visit DCWP at nyc.gov/dcwp or on its social media sites, Twitter, Facebook, Instagram and YouTube.
---