---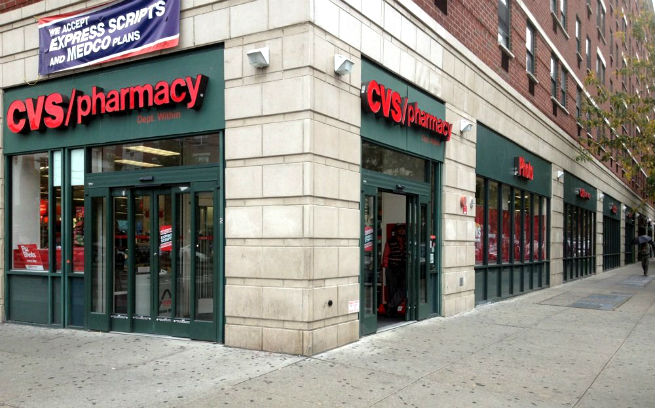 With a number of stores in Harlem, CVS' downsizing effort that began earlier this year will continue early next year, the company said.
CVS Health will close an additional 22 retail locations in the first quarter of 2020 in its effort to eliminate "underperforming" stores. In May, the pharmacy retailer announced that it was closing 46 retail locations.
CVS announced the additional store closings Wednesday as it reported third-quarter earnings. The company, which acquired health insurance provider
Aetna last year, reported that total revenue grew more than 35 percent in the quarter, but it slightly lowered its GAAP operating income guidance going forward.
"As we approach the first anniversary of the Aetna acquisition, we are increasingly confident in the strength of our broad and differentiated assets as a combined company and our ability to deliver compelling value to our customers and the communities we serve," said Larry Merlo, the company's CEO.
Stores that treat chronic health conditions
The Aetna merger and changes to CVS' business model may be partly responsible for the company's move to reduce its footprint. The company is on a path of opening what it calls "concept stores" to provide packages of health services.
The company says these concept stores will focus on managing chronic conditions, such as diabetes, asthma, kidney disease, and cardiovascular disease. The company may also look to add more services at its MinuteClinics to help identify and manage chronic diseases reports Consumer Affairs.
The move comes at a time when stand-alone retail pharmacies are under increasing pressure from online providers, big box stores, and supermarket pharmacies. It was reported this week that Walgreens has reached out to private equity investors to purchase the company and take it private.
According to CNBC, Walgreens' stock is down about 22 percent over the past 12 months as both its retail and pharmacy businesses are under competitive pressure.
Rite Aid is another pharmacy retailer dealing with a changing pharmacy retail landscape. Two years ago, it explored a merger with Walgreens before both companies backed away over regulatory concerns.
Fitch recently downgraded Rite Aid stock, citing "continued operational challenges" at the company. Analysts pointed to "heightened questions regarding the company's longer-term market position."
---