---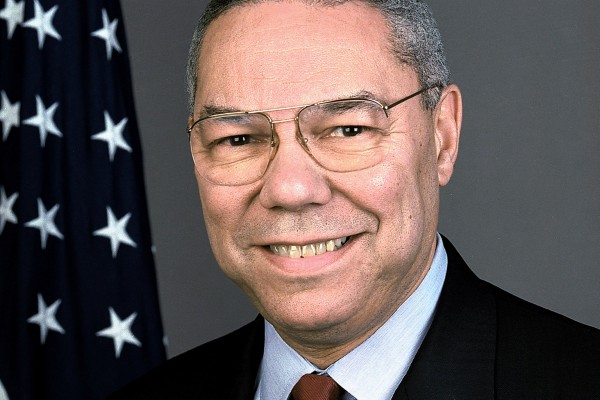 Former Secretary of State Colin Powell has died from complications related to COVID-19. His family reported Powell's death on Facebook today.
"We have lost a remarkable and loving husband, father, grandfather, and a great American," his family members wrote. The Facebook post also noted that the 84-year old Powell was fully vaccinated.
Powell was a career military officer who rose to be chairman of the Joint Chiefs of Staff. He served in Republican administrations as a national security adviser and secretary of state.
CDC releases guidance for holiday celebrations
Despite there being a decline in COVID-19 cases, the Centers for Disease Control and Prevention (CDC) says Americans should exercise caution during the upcoming holiday season. In its holiday guidance, the agency said the great outdoors is the preferred place for large groups to gather.
At the top of the list, the CDC recommends vaccinations for all participants in holiday celebrations. The agency says that's particularly important when unvaccinated children are present.
"I think we're making some important progress in terms of increasing vaccinations, but the fact of the matter is there are still dangerous gaps in immunity throughout the country, and as long as that's the case, there are still pathways for the virus to spread," Jennifer Nuzzo, a senior scholar at the Johns Hopkins Center for Health Security, told CNN.
Resistance to vaccination mandates grows
Businesses ordered by the Biden administration to impose vaccination mandates on their employees are facing strong pushback from unvaccinated workers. Hospitals, which are already operating with depleted staff, have scrambled to replace health care workers who quit rather than be vaccinated.
The resistance also appears to be growing in law enforcement. The New York Times reports that the head of the Fraternal Order of Police in Chicago has urged police officers there to ignore the mayor's order that city employees report their vaccination status.
The issue may be felt most deeply in Seattle, which already has numerous vacancies on the police force. A police union official says the city's vaccination mandate is likely to cause more officers to quit reports Consumer Affairs.
Photo credit: Wikipedia.
---