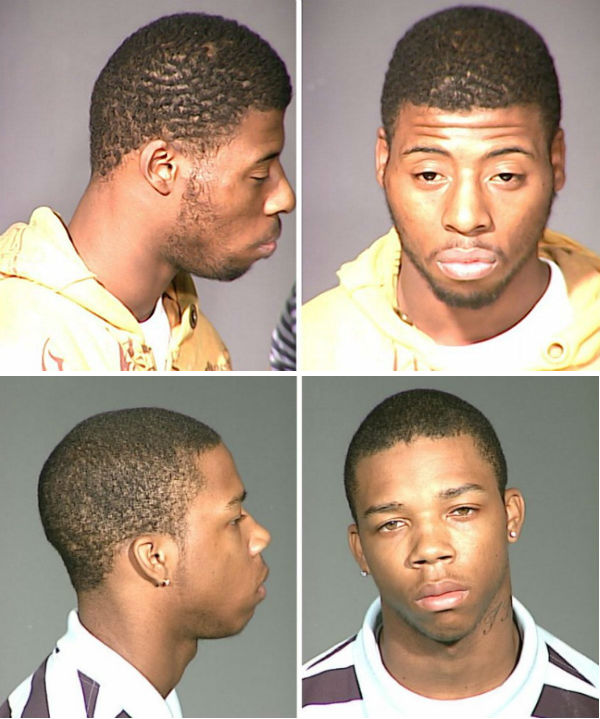 Police have identified two men, one of them an ex-con who served time for drug dealing, as suspects in a caught-on-video Halloween shooting in Harlem.
Surveillance footage shows a gunman firing several rounds at a 23-year-old victim at about 1:30 a.m. at the corner of Amsterdam Ave. and W. 133rd St. The shooter hit the victim several times in the stomach. He survived the attack, cops said.
Police on Tuesday released wanted posters with photos of two men, Terry Brown, 27, and Clifford Nichols, 29, describing both as the alleged shooter. Cops couldn't immediately say which man was caught on video.
Both live on West 144th Street, near Adam Clayton Powell Blvd., according to police.
Nichols was released on parole in December 2014, after time in state prison for drug dealing, attempted weapon possession and attempted promotion of prison contraband.
Anyone with information is asked to call Crime Stoppers at 800-577-TIPS.
Via source
Related Articles