---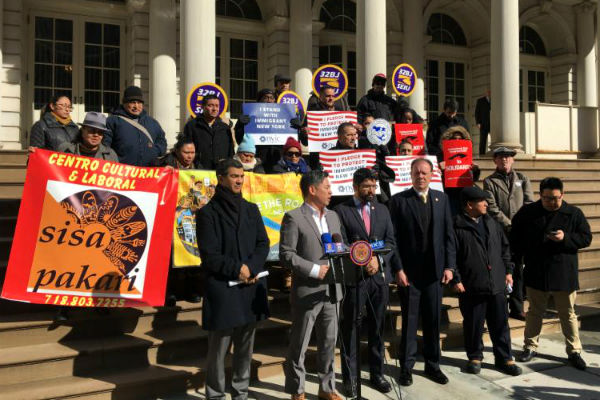 Uptown Council Member Ydanis Rodriguez states: "This afternoon at Council Stated Meeting, the New York City Council voted in favor, 44-4-1, of formally endorsing Resolution 100-2018…"
The resolution calls on the State Legislature to pass legislation guaranteeing driver's licenses for all, regardless of immigration status. I want to thank my Council colleagues for supporting this resolution. I especially want to thank the advocates that participated at the rally today to call for the passage of this resolution. Thank you to Steven Choi, Executive Director of the New York Immigration Coalition, David Choi, Community Organizing Fellow of Minkwon, Casiano Hernandez, member of Make the Road NY, Jo-Ann Yoo of the Asian American Federation, Fanny Guadalupe, Executive Director of Sisa Pakari, for joining in solidarity at the rally in support of immigrant rights to driver's licenses.
I've been advocating for years on behalf of immigrants like myself to be able to participate as active, legitimate residents of the City of New York. This Council resolution supports a progressive state policy that will allow them to apply for their driver's license, it will make our streets safer and it will recognize their contribution to our economy."
Click HERE to find out more about Uptown Rep. Ydanis Rodriguez.
---