---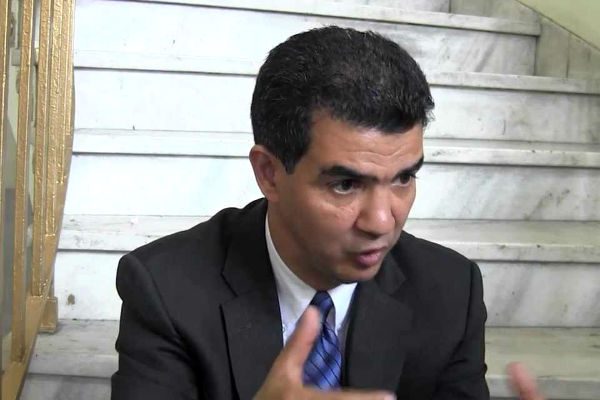 Dear Friends and Neighbors,
 As we begin the workweek, I hope to find you and your family in good health.
Today, many students have returned to their education through online courses and essential workers carry on their duties ensuring our City continues to run.
Every day we pray for all those affected by the novel Coronavirus and continue to work to minimize the negative impact of this health crisis on our citizens, especially those most vulnerable in our communities: the sick and the elderly.
Today, as I have been asking you all from the beginning, I would like to reinforce my calling to please remain home during this pandemic. Unless there is absolute need go out, please avoid going out and most importantly avoid large gatherings. This is the only way we can decrease exposure and ensure we keep all New Yorkers safe.
The City owes an immense amount of gratitude to the brave and selfless healthcare workers who continue to hold the frontline of our battle against this virus. I pledge to continue working alongside City government and local organizations to ensure our medical system has the necessary supplies and resources they need, especially within our poor and immigrant communities.
To those of you with leadership roles in our City, please continue providing your services and resources to New Yorkers in a manner that protects your health and that of others. Our office will continue to partner with you to make sure New Yorkers keep informed and connected to essential services during this difficult time.
If you or your organization have any supplies you can donate to the hospitals please contact 646-522-8477 or email COVID19supplies@esd.ny.gov.
Our office continues operating remotely, responding to constituents, community-based organizations, and non-profits during this pandemic. If you have questions or concerns please go to district10.nyc for more information. See below for other sources of information to help you navigate access to resources during this time.
Wishing you all good health and speedy recoveries.
In solidarity,
Ydanis Rodriguez
District 10 Council Member
Resources:
100% of nonessential workforce must stay home. This excludes essential services such as pharmacies, grocery stores, food delivery/take-out, and other similar services. (What is specifically defined as essential? Click here.)
COVID-19 Symptomatic New Yorkers: Call 1-844-NYC-4NYC
Spanish
Al comenzar la semana laboral, espero encontrarle a usted y a su familia en buena salud. Hoy, muchos estudiantes han retomado su educación a través de cursos en línea y los empleados esenciales continúan su labor asegurando que nuestra Ciudad siga funcionando.
Todos los días oramos por todos los afectados por el nuevo Coronavirus y seguimos trabajando para minimizar el impacto negativo de esta crisis de salud en nuestros ciudadanos, especialmente por aquellos más vulnerables en nuestras comunidades: los enfermos y las personas de edad.
Hoy, como les he exhortado desde el principio, me gustaría reforzar nuevamente mi llamado a permanecer en casa durante esta pandemia. A menos que haya una necesidad absoluta de salir, evite salir y, lo más importante, evite reuniones grandes. Esta es la única forma en que podemos disminuir la propagación del virus y asegurarnos de mantener protegidos a todos los neoyorquinos.
La Ciudad debe una inmensa gratitud a los valientes trabajadores de los hospitales que continúan liderando la batalla contra este virus. Me comprometo a seguir trabajando junto al gobierno de la Ciudad y las organizaciones locales para garantizar que nuestro sistema médico tenga los suministros y recursos necesarios que necesitan, especialmente dentro de nuestras comunidades pobres e inmigrantes.
Para aquellos de ustedes con roles de liderazgo en nuestra Ciudad, continúen brindando sus servicios y recursos a los neoyorquinos, siempre cuidando de su salud y la de los demás. Nuestra oficina continuará colaborando con ustedes para garantizar que los neoyorquinos se mantengan informados y conectados a los servicios esenciales durante este difícil momento.
Si usted o su organización tiene algún material que pueda donar a los hospitales, comuníquese al 646-522-8477 o envíe un correo electrónico a COVID19supplies@esd.ny.gov.
Nuestra oficina continúa operando de manera remota, respondiendo a los constituyentes, organizaciones comunitarias y organizaciones sin fines de lucro durante esta pandemia. Si tiene preguntas o inquietudes, visite 
district10.nyc
 para obtener más información. Consulte la lista a continuación para otras fuentes de información con acceso a recursos disponibles durante este tiempo.
Les deseo a todos buena salud y rápidas recuperaciones.
En solidaridad,
Ydanis Rodriguez
Consejal Del Districto 10
Recursos:
El 100% de la fuerza laboral que no es esencial debe quedarse en casa. Esto excluye servicios esenciales como farmacias, supermercados, entrega / comida para llevar y otros servicios similares. (¿Qué se define específicamente como esencial? Haga clic 
Aqui
).
 Neoyorquinos sintomáticos COVID-19: Llame al 1-844-NYC-4NYC
Exención de sanciones del Departamento de Finanzas: Para aquellos que no pueden cumplir con ciertos plazos de presentación y pago, así como el pago insuficiente de impuestos comerciales e impuestos especiales administrados por el DOF que vencen entre el 16 de marzo de 2020 y el 25 de abril de 2020: https://www1.nyc.gov /assets/finance/downloads/pdf/fm/2020/fm-20-2.pdf
Acceso gratuito a internet
From the office of Ydanis Rodriguez
---