---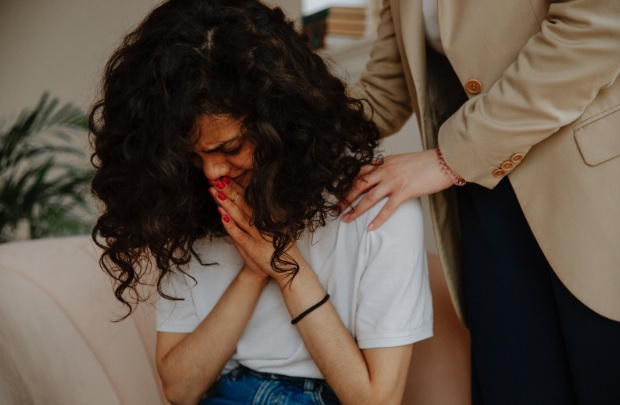 Even though cocaine is illegal in the US, statistics show that about 5% of adults in the country had used the drug at least once in their lifetime. Cocaine is a strong addictive stimulant, and a few uses can easily turn one into an addict. Unfortunately, as it is easy to become addicted, it is not that easy to withdraw. Although withdrawing from cocaine may not involve as many physical symptoms as it is in alcohol and some other drugs, it still involves difficult moments. Cocaine withdrawal might also be risky. We will discuss the symptoms and treatment of cocaine withdrawal and how to stay safe when passing through the withdrawal stage in this article.
What Causes Cocaine Withdrawal Symptoms
When cocaine is used, the amount of dopamine production in the body increases. Dopamine is responsible for feeling pleasure and being in a good mood, together with other essential functions. With cocaine, dopamine production gets so high that you will start feeling "high." Unfortunately, the brain will soon develop a resistance to it such that without the drug, you may not be able to produce dopamine and feel normal again. Lack of production of dopamine will also cause many symptoms. Many cocaine addicts no longer use the drug primarily to feel high but prevent the symptoms of withdrawing from it. However, the earlier one withdraws from cocaine, the lesser the symptoms that will be experienced.
Symptoms of Cocaine Withdrawal
The symptom usually depends on the level of abuse and the duration in which the drug was abused. The longer cocaine was abused, the more severe the withdrawal symptoms will be. However, the following symptoms are common to most people trying to withdraw from cocaine use.
Very often, the first few days, up to ten days after an addict stops using cocaine, may be challenging. That is when the symptoms are usually severe. But after about ten days, symptoms would have subsided. However, the desire to retake the drug will persist. This desire is called craving. The craving may last for months after detox, and it may become strong occasionally.
A cocaine addict sometimes suddenly get agitated, could experience anxiety, and also a nightmare. All these may eventually lead to tiredness and fatigue.
Mood swings might occur anytime within the first few days after stopping drug use for the first few weeks. It may occur frequently or occasionally. But with time, it will subside.
One of the mood changes to can occur unannounced is being irritable. A patient passing through withdrawal can expect to experience irritability during this period.
Stopping the use of cocaine may lead to depression in many addicts. Whereas in some, it may cause anxiety, agitation, being paranoia, and occasional fear. Some might also experience all these feelings as mood will be changing periodically.
There are reasons it might be safe not to be alone during cocaine withdrawal time; they are usually because of suicidal thoughts; depression in some cocaine addicts having detox might be so intense that they may be contemplating suicide.
Cocaine addicts may become restless during the withdrawal period. They may wish to do many things at a time. They could be nervous and agitated. But this symptom will soon get resolved.
Having difficulty in sleeping is another cocaine withdrawal symptom. Some may sleep but expiring frequent bad dreams and nightmares.
In rare but severe cases, patients also experience physical symptoms like nausea, sweating, and shaking.
So, what can a person experiencing cocaine withdrawal symptoms do to relieve his symptoms?
Treatments for Cocaine Withdrawal Symptoms
There is no single treatment that can eliminate cocaine withdrawal symptoms, but some treatments and actions may help a patient cope during the withdrawal time. These include the following:
A significant piece of advice for people with cocaine withdrawal symptoms is to live andstay healthy. Eating a balanced diet will ensure you get all the vitamins and minerals you need for healthy eating.
Just like eating a balanced diet. Exercise will help you to stay healthy.
Keep Yourself Busy with Recreational Activities
To overcome craving, you can get involved in activities that will keep you busy so that your mind will not be in your craving again. Such activities include reading books, watching movies, and listening to music.
Support groups can provide help and assistance to you. The success stories of others who also pass through the same situation you are passing through will also motivate you.
Sometimes you may need counseling to cope with your feelings; hence contacting a counselor may be of great help.
Seek Medical Treatment if Necessary
Medications can relieve some of its symptoms, though there are no medications for stopping cocaine withdrawal symptoms. If you are experiencing severe depression, some drugs can help to manage your situation. Also, symptoms like insomnia, fatigue can be treated with medications.
How to Stay Safe While Going Through Cocaine Withdrawal Process
Cocaine withdrawal can be both difficult and risky. In some people, it leads to serious depression and suicidal thoughts. Therefore, it is essential that while you go through the process, you are under the supervision of professionals. If you cannot afford the cost of professional supervision, at least ensure you have family and friends around.
The Take-Away
Deciding to stop using cocaine is a great decision, but there are still more sacrifices to make. It will help if you endure the difficult symptoms of withdrawal. The symptoms vary from one person to another, and their severity usually depends on the quantity of the drug that has been abused and the period for which the abuse took place. While there might be no medication to prevent the withdrawal symptoms, there are medications that can relieve some of its symptoms. But apart from medication, it is also advisable that you maintain a healthy lifestyle and get involved in activities that will keep you busy and take your mind away from craving.
---