---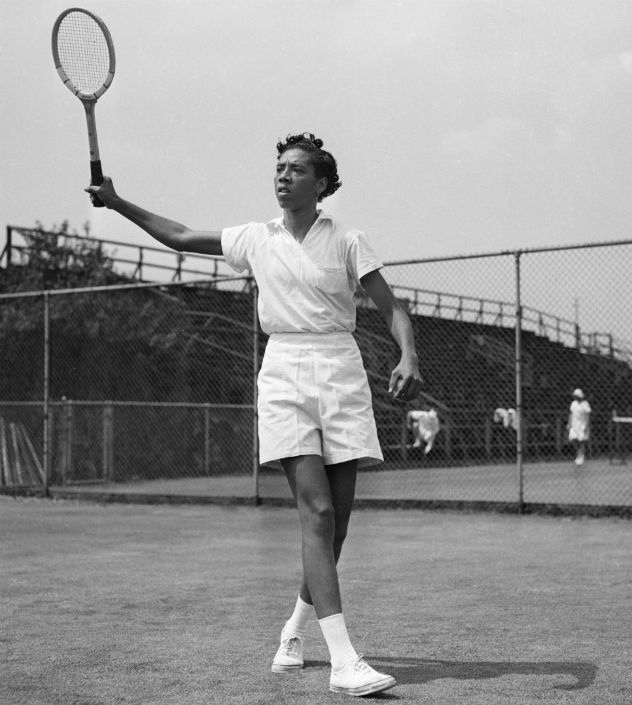 Harlem has tons of talent, ask Althea Gibson, who was the first black woman to win a Championship at Wimbledon.
That's why we're excited about young NYC tennis players from Harlem to Hollis ages eight to 17 being invited to try out for City Parks Foundation's LACOSTE Junior Tennis Academy on Saturday, May 18 at the Billie Jean King National Tennis Center in Queens. Select players from Round 1 will be invited to the second and final tryout held the following day, Sunday, May 19. Fifty players will be selected for the Academy, a free six-week scholarship training program for local talented junior tennis players. Held from July to August, the program runs three days a week, developing youngsters into tournament-caliber players who have gone on to earn college scholarships, USTA rankings, and the opportunity to play in the US Open. By providing free expert coaching, practice time and tournament scholarship, the Academy helps defray the cost of tournament tennis training so that more urban youngsters have an opportunity to realize their full potential. Lacoste is the official apparel sponsor of CityParks Tennis.
CityParks Play has a central role in activating City Parks Foundation's mission to create vibrant and healthy urban communities through dynamic programming in parks for all New Yorkers. We activate New York's neighborhood parks with free sports programs for kids, including tennis, soccer, golf, track & field, street hockey, and multi-sport instruction, as well as fitness classes for seniors. We help New Yorkers stay active and healthy, discover new sports, and make new friends.
At City Parks Foundation, we are dedicated to invigorating and transforming parks into dynamic, vibrant centers of urban life through sports, arts, community building and education programs for all New Yorkers.  Celebrating our 30th anniversary this year, we program in more than 400 parks, recreation centers and public schools across New York City and reach 300,000 people each year. Our ethos is simple: thriving parks mean thriving communities.
Players interested in trying out should apply in advance at CityParksFoundation.org/Tennis, or visit the link HERE. Beginner players interested in learning the sport of tennis at a novice level may register for City Parks Foundation's free summer tennis program HERE. 
Saturday, May 18, 2019
2 pm – 3 pm Check-In. 3 pm – 6 pm Tryouts
USTA / Billie Jean King National Tennis Center / Meridian Road / Flushing Meadows Corona Park
---