---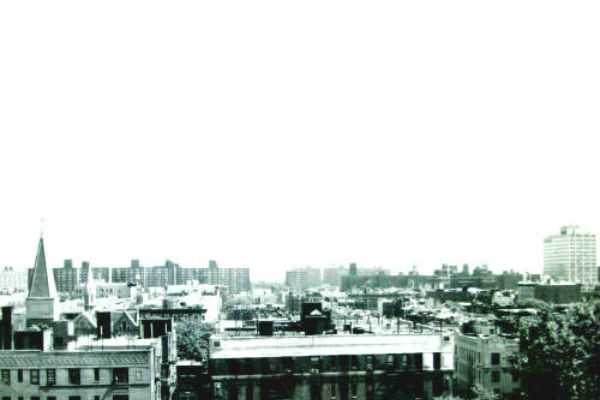 The de Blasio administration today released its annual Open Data plan, update on Open Data for All, and its strategic plan for the next decade of NYC Open Data.
This 10-year vision builds on a legacy of New York City leading the way on public data access. Nearly 600 datasets were published on NYC Open Data during Fiscal Year 2019, including:
"I am extremely pleased that we have been providing New Yorkers with Open Data for a decade," said Seb Formoso, Interim Commissioner of the Department of Information Technology and Telecommunications. "Over the last several years, we have seen unprecedented engagement across the entire administration, and a fuller embrace of Open Data into agency culture. It is the hard work of all these agencies, with the help of the Open Data team at DoITT and the Mayor's Office of Data Analytics that has made this possible. I look forward to the next ten years of Open Data, as we continue to improve how New Yorkers engage with their government."
"In City government, our work is often driven by the data we collect and analyze," said Jeff Thamkittikasem, Director of the Mayor's Office of Operations. "For the past 10 years, Open Data has given the public the opportunity to more easily access and use City data to better understand agencies, conduct their own analyses, and interact in a meaningful way with local government. We're excited for what the next decade of Open Data will bring."
"This year's Open Data report is a stake in the ground—an expression of our progress to date and our goals for the future," said Kelly Jin, New York City's Chief Analytics Officer and Director of the Mayor's Office of Data Analytics."Open Data is a cornerstone of the work we do at the Mayor's Office of Data Analytics and in the City, as it helps drive collection, analysis, and community engagement around data throughout New York. I'm so proud of what our team and our partners have accomplished in continuously making Open Data more accessible, understandable, and usable for all of New York City's residents."
"Open data is the lifeblood for a number of small businesses, journalists, and researchers. In addition, open data helps government operate more seamlessly as data is shared across agencies to improve operational efficiency and promote ever-better service delivery," said John Paul Farmer, Chief Technology Officer for the City of New York. "This report marks an important milestone."
Included in the new plan are initiatives to launch a more open and dynamic platform, build greater capacity within City agencies to benefit from and contribute to Open Data, establish program-level policies and metrics, bring in new publishers whose work affects the lives of New Yorkers, and foster connections between people whose questions might be answered with public data and tech-savvy communities who are interested in helping to find solutions.
The last year of "Open Data for All" also saw greater civic engagement and public participation around open data, including:
Public events at Civic Hall bringing together City agencies and the public to discuss transportation and safety data
The third annual NYC Open Data Week, a week-long festival to raise awareness of NYC's public data that drew more than 3,000 people to nearly 50 events across all five boroughs.
The second annual 

CS4All Hack League

, 

which uses Open Data to support the Department of Education's "Computer Science for All" program
"It's great to see the City convening agencies, advocates and the mayor's office to co-create a vision for the future using the Open Data Portal that I helped establish during my time in City Council," said Manhattan Borough President Gale A. Brewer.
"We welcome the open data report each year to give us more insight into how the government operates and how well it is serving the people of New York," said Council Member Holden, chair of the City Council Committee on Technology. "This data helps us hold city agencies accountable and allows us to pinpoint areas where improvements are needed, and as chair of the Technology Committee I plan to expand the amount of open data available to the public."
"Information is power and the work New York City's has done to improve and expand access to Open Data is making New Yorkers more powerful," said Council Member Ben Kallos."Streamlining Open Data and launching a more open and dynamic platform is invaluable and will for sure benefit New York City. Transparency and access are the keys to the NYC Open Data strategy. Thank you to Mayor de Blasio for his vision and foresight making sure our city has a plan for open data into the next 10 years."
"NYC has been an early adopter of making data open and accessible, and other cities across the country can look to NYC as a model for how to create policies, systems, and cross-sector collaboration related to open data.  In my experience, open data has proven to be a powerful resource in demonstrating the importance of being data-driven, especially for organizations looking to kick-start their data strategy," said Rachael Weiss Riley, Director, Data Clinic, Two Sigma.
WP Engine Pro Plus All-Theme Package
"Democracy's strength originates from our collective consent to be governed and is renewed through the co-creative process of laws, rules, policies, and data/information sharing. This year's NYC Open Data report & strategic plan is emblematic of a co-creative process that brought together agencies and the open data community to build a framework of dialogue, transparency, and planning" said Noel Hidalgo, Executive Director of BetaNYC. "We need more of this type of democracy. It is an honor to work with all parties to make this city a more transparent, accountable, and smarter city. Kudos NYC Mayor's Office of Data Analytics."
"We're heartened and impressed by Mayor de Blasio and MODA's work to build a lasting open data culture and a sustainable process within city agencies. The city's Open Data Team is a model of dynamic and effective government built around continuous improvement and thoughtful consultation with New Yorkers with a multitude of interests. Whether you care about better services, social equity or government transparency, the bang for buck offered by open data is massive and the City is heading in the right direction," said John Kaehny, Executive Director of Reinvent Albany.
Get $10 Off 3 Month or Longer Artisan Subscription Box! Use Code 'WELCOME' and Save at GlobeIn!
The City of New York passed the Open Data Law in 2012, requiring each City agency to identify and ultimately publish its digital public data to the NYC Open Data Portal. In 2015, Mayor de Blasio introduced Open Data for All, a vision to maximize New Yorkers' engagement with City data. Agencies are required to make commitments to engage their communities using their datasets, beyond just publishing them. Commitments include advertising agency's data on its website and social media, producing curricula for how to use their data, speaking about agency data at a public event or in schools, and writing blog posts.
In December 2017, the City passed new legislation extending the duration of the Open Data Law indefinitely. Meanwhile, the Open Data Portal has seen record use, recording more than 1 million annual visitors since the last Open Data update. The Mayor's Office of Data Analytics (MODA) and the City's Department of Information Technology and Telecommunications (DoITT) partner to form the Open Data team.
The report can be found here.
---