---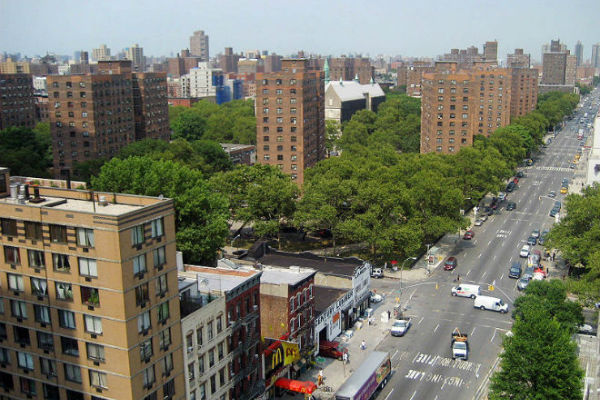 NYC Department of Small Business Services (SBS) Commissioner Gregg Bishop and Council Member Robert Cornegy, Chairman of the Committee on Small Business, today kicked-off a free workshop series to bring supportive services to small businesses in all five boroughs. Through partnerships between SBS, elected officials, local chambers of commerce, and community stakeholders, workshops will help local business owners to access free resources to boost their business. Workshops offer business owners the opportunity to not only learn about SBS' supportive services, but also to set up an appointment to receive tailored services such as advice on complying with regulations, developing emergency preparedness plans, finding financial assistance, and securing pro-bono legal aid.
Business owners will hear from a panel of experts, including SBS and local chambers of commerce staff, and receive a tutorial on marketing and social media best practices. The workshops are an extension of the larger 'Chamber On-the-Go' program, which brings SBS and chamber of commerce resources and services right to the storefronts of small businesses citywide, especially those high-needs neighborhoods. Since the December 2015 launch, 'Chamber On-the-Go' has reached over 5,000 storefronts and provided services to over 1,200 businesses.
"The City is bringing free services directly to small business owners in each borough, and these new workshops are a great way to get information and support close to home," said Gregg Bishop, Commissioner of the NYC Department of Small Business Services. "It's not enough to offer services if small business owners cannot easily access these services without detracting from their number one priority: operating their business. With Chamber On-the-Go, we're ensuring our services are widely accessible so that all small business owners have the opportunity to reach their full potential."
"Chamber On-the-Go continues to be a tremendous success. Small businesses from all over the city are benefiting," said Council Member Robert Cornegy, Chair of the NYC Council's Small Business Committee. "My commitment, as the Small Business Chair of the Council, has always been to provide innovative programming for them to thrive. My expectations from 2015, when I envisioned Chamber On-the-Go, have been exceeded. We have provided one-on-one services to over 5,000 storefronts and 1,200 businesses. That is truly amazing. I am inviting business owners in each borough to participate in the upcoming city-wide series set to launch at my office in Brooklyn. We want them to share the program with other business owners and continue to reach out to my office and SBS if they are need of additional support. Our city's government remains committed to our small business leaders and the work they accomplish."
Chamber On-the-Go Workshops are open to all small business owners looking to improve their business, develop new skills, and network with their peers. The series will be visiting each borough on the following dates.
Brooklyn: Wednesday, May 30th at Bedford Stuyvesant Restoration Plaza, 1368 Fulton St, Brooklyn, NY, 11216. Sponsored by Council Member Robert Cornegy.
Bronx: Thursday, June 8th at Church of God of Prophecy, 85 E 165th St, Bronx, NY, 10452.
Queens: Thursday, June 15th at Bethesda Church of Queens, 219-41 Jamaica Ave, Queens, NY, 11428.
Manhattan: Thursday, June 22nd at the Dream Center, 205 W. 119th St, New York, NY 10026.
Staten Island: Thursday, June 29th at JCC of Staten Island, 1466 Manor Road, Staten Island, NY 10314.
For more information, visit nyc.gov /chamber-on-the-go .
For more information on all SBS services, go to nyc.gov/sbs or call 311.
---