---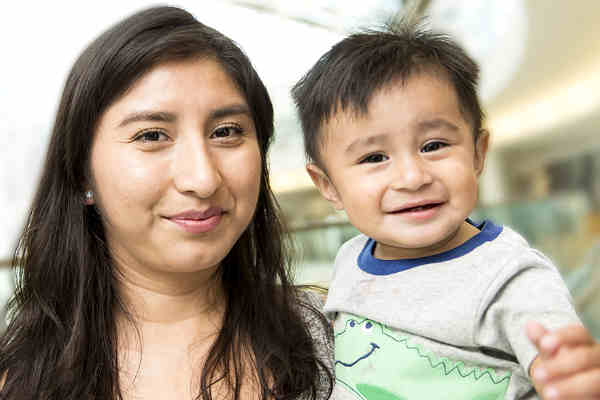 Deputy Mayor Dr. Herminia Palacio, Health Commissioner Dr. Mary T. Bassett, and Interim President and CEO of NYC Health + Hospitals Stanley Brezenoff today kicked off the open enrollment period for the Affordable Care Act (ACA).
In addition, they encouraged uninsured New Yorkers to sign up for health insurance coverage for 2018 with GetCoveredNYC specialists.While the Trump administration shortened the open enrollment period to six weeks for most states, New York State's enrollment period lasts for three months, from November 1, 2017 to January 31, 2018.
GetCoveredNYC will increase the scope of outreach efforts to uninsured New Yorkers to affordable health insurance. GetCoveredNYC teams provide free, one-on-one case management throughout the enrollment process to ensure New Yorkers understand their options, are connected to in free in-person enrollment assistance, are aware of their appointments, and receive follow-up support when necessary. GetCoveredNYC connects eligible New Yorkers to lower and no-cost insurance year round.
GetCoveredNYC's outreach campaign includes multimedia ads, texting services and neighborhood canvassing efforts. The GetCoveredNYC teams have conducted targeted outreach to 300,000 New Yorkers and will increase outreach throughout the city during this open enrollment period. New Yorkers can access free, in-person enrollment assistance by calling 311, texting CoveredNYC or SeguroNYC to 877877 or can find more information here.
"Having health insurance can change lives, and that's why it is so important that New Yorkers take advantage of the open enrollment period to get covered!" said Deputy Mayor for Health and Human Services, Dr. Herminia Palacio. "Through the help of GetCovered specialists, New Yorkers will have free and easy help to get themselves and their families enrolled in healthcare. We urge all New Yorkers to get covered today!"
"Health insurance gives New Yorkers access to the regular, preventative care they need to maintain good health and identify concerns early," said Health Commissioner Dr. Mary T. Bassett. "We want all New Yorkers to know that health insurance through the Affordable Care Act is still available. I urge all New Yorkers who are eligible to get covered through the marketplace or renew their health insurance today."
"We will continue to fight for access to care because doing so represents both a strategic priority and a core principle of our mission to provide care for any New Yorker in need," said Stanley Brezenoff, interim president and CEO of NYC Health + Hospitals.
"We talk to New Yorkers everyday whose lives are changed by access to affordable care," said Regina Schwartz, Director of the Mayor Public Engagment Unit that runs the GetCoveredNYC outreach team. "Donald Trump thinks Americans don't want health insurance, but he is wrong. In New York we are taking it to the streets. The GetCoveredNYC outreach team is on the ground talking to every eligible New Yorker at their door, on the phone and in the community. We are making it easy to get connected to health insurance, and New Yorkers are signing up."
If New Yorkers do not qualify for an ACA plan, they may be eligible for low- or no-cost health insurance. Those whose earnings exceed Medicaid limits may be eligible for the Essential Plan, which also offers a comprehensive coverage package for either a $20 monthly premium or at no cost, depending on income. Those earning more may still be eligible for Qualified Health Plan coverage, offered by MetroPlus and others, with public subsidies on a sliding scale reflecting income. All the plans cover inpatient and outpatient care, physician services, diagnostic services, mental health care and prescription drugs.
GetCoveredNYC is a year-round campaign to enroll more New Yorkers in health insurance and provide them with access to primary and preventive care. GetCoveredNYC is a partnership between the Mayor's Office, the Department of Health and Mental Hygiene, Health + Hospitals, the Human Resources Administration and MetroPlus.
New Yorkers may connect with free in-person GetCoveredNYC enrollment assistance near them through calling 311 or texting CoveredNYC or SeguroNYC to 877877.
---