---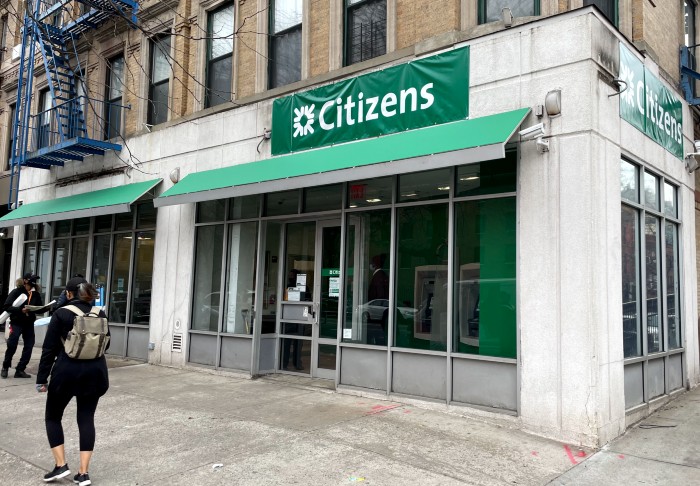 With a number of Citizens Banks in Harlem, Citizens today announced a new, overdraft-free checking account designed to increase banking access for underbanked and underserved communities.
Citizens EverValue Checking offers protection from overdrafts so that consumers don't have to worry about overspending their accounts.
The bank also announced that its EverValue Checking and Student Checking accounts have been officially certified by the national CFE Fund as meeting the Bank On National Account Standards, making Citizens the first institution to offer both an overall certified checking account and a certified youth and teen checking account.
"Citizens EverValue and Student Checking are the latest in a series of changes to our product suite to ensure customers have a simple, safe, and transparent way to the bank," said Nuno Dos Santos, Retail Banking Director at Citizens. Citizens is committed to helping all customers feel more confident in their financial lives, including avoiding unnecessary fees keeping more of their money in their pocket."
In addition to overdraft prevention, key features of Citizens EverValue Checking include a low fixed monthly cost of only $5, no non-sufficient fund fees, and 24/7 Banking with Mobile Deposit and Zelle.
Similar to traditional checking accounts, customers can use their Citizens EverValue checking account to pay bills and make debit purchases.
Citizens Student Checking offers convenient access to funds with no minimum balance to maintain, no monthly maintenance fee, zero overdraft fees and is designed to help individuals under 25 begin their financial journey.
New York City is home to 1 million college students, making it America's biggest college town.
Bank On National Account Standards certification indicates that an account meets more than 25 features for safe and affordable consumer transaction accounts, as designated by the Cities for Financial Empowerment Fund, that ensure low cost, high functionality, and consumer safety.
The national safe account standards, co-created by consumer advocates, leading national nonprofit organizations, civic leaders, and other financial institutions, designate both core and strongly recommended features that ensure low cost, high functionality, and consumer safety, which are aimed at helping the underbanked access the banking system safely and efficiently.
"The Cities for Financial Empowerment Fund is delighted to award its national Bank On account certification to Citizens EverValue Checking and Student Checking," said Jonathan Mintz, President and Chief Executive Officer of the Cities for Financial Empowerment Fund. "EverValue Checking and Student Checking, offer customers who are looking to improve their finances safe, affordable, and truly useful mainstream banking products. These accounts bring Citizens to the forefront of national banking access efforts, and we thank them."
In October, the bank introduced Citizens Peace Of Mind™, a new deposit feature providing customers with the ability to avoid the expense of unexpected overdraft fees.
The bank has also offered $5 Overdraft Pass for several years, as additional customer protection, to waive overdraft fees on transactions of $5 or less.
Citizens recently entered the New York market with the close of its acquisition of HSBC's East Coast network and the conversion of more than 60 branches from Harlem to Hollis, Queens.
The bank also announced that it will roll out a new account feature in the second quarter of 2022, allowing customers to receive their direct deposits up to two days early as it remains committed to providing transparent and easy-to-use account features for all customers.
Photo credit: Harlem branch.
---