---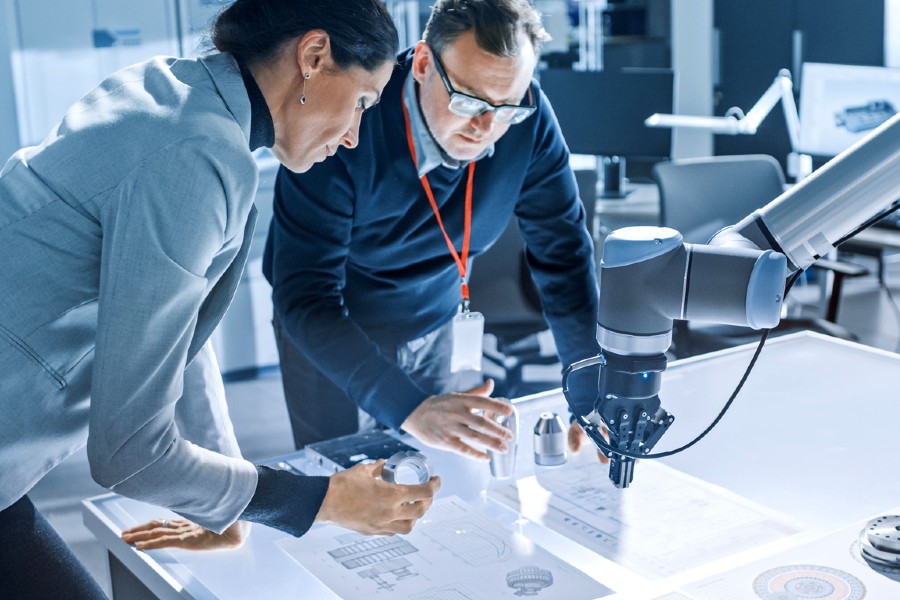 Outsourcing electronics design can be advantageous for a variety of reasons.
First and foremost, it allows companies to access specialized expertise and resources that may not be available in-house. This can lead to faster and more efficient product development, as well as higher-quality designs.
Outsourcing can also help companies reduce their costs and improve their profitability. By working with offshore design teams or freelancers, companies can often take advantage of lower labor rates and other cost savings, such as reduced overhead and infrastructure costs.
Another advantage of outsourcing electronics design is that it can help companies stay competitive in a rapidly changing marketplace. By outsourcing design work, companies can focus on their core competencies and bring new products to market more quickly, which can be critical in industries with short product lifecycles.
Overall, outsourcing electronics design can help companies improve their design quality, reduce costs, and stay competitive, making it a valuable strategy for many businesses.
The crucial factor for achieving success lies in selecting the appropriate remote team. When choosing an outsourcing electronic design company, it's important to consider several factors such as their experience, technical capabilities, communication skills, and pricing. By carefully evaluating these factors, you can select a company that meets your specific needs and helps you achieve your design goals within your budget and timeline.
This article offers recommendations that can assist you in finding the ideal partner for outsourcing electronic design.
Expertise and competence
After conducting a thorough study of the outsourcing company's website, professional network profile, and business models, the next step is to schedule an introductory call and an interview with the engineering team. It's crucial to assess the expertise and technical capabilities of the company from the outset.
When discussing your project, you should inquire about various aspects of the workflow that may include technology platforms, computer-aided design (CAD) software, equipment and instruments, testing and validation, and deliverables.
It's important to ensure that the development team has access to the necessary equipment and tools, employs a multistage testing process, and delivers all required output files and deliverables upon project completion.
Additionally, it's recommended to ask about the PCB manufacturing process, including the factory's location and the development team's involvement in the fabrication process.
Other factors
When choosing an outsourcing electronic design company, there are other important aspects to consider.
Here is a list of additional criteria that can help you make an informed decision.
Rates by Region
The hourly rate of a developer is a major concern for customers, and it varies depending on the company's location. The national economy and living standards determine the salary scale. Engineers from the US, Northern, and Western Europe typically have higher hourly rates than their counterparts from developing countries. For instance, according to Clutch, the top hardware development companies in Eastern Europe charge between $25 to $99 per hour, while their competitors in the USA and the UK may charge between $100 to $300. Thus, professionals from Eastern European countries are in high demand.
It's important to keep in mind that rates also depend on the engineer's experience and skill level, and higher rates don't always guarantee high quality. You may find a skilled firmware engineer with a relatively low hourly rate or be overcharged by a poorly qualified developer. Therefore, to get a good quality-to-price ratio, monitoring the rates and considering other criteria from the list is advisable. They will help you choose the right electronics design company.
Collaboration Approaches
To ensure timely and cost-effective project delivery, selecting the appropriate collaboration approach is crucial. When choosing an electronics design partner, it is important to understand their collaboration models.
There are two primary development approaches: Agile and Waterfall.
The Agile methodology offers adaptable and incremental development. With this model, the client can modify the specifications as necessary, and the developer can adjust the project accordingly.
The Waterfall approach provides rigid and sequential development. Here, the next project phase cannot begin until the previous one has been completed and verified. This methodology is suitable for projects with well-defined specifications that require no changes.
Outsourcing electronic design firms may use different collaboration frameworks. If you require full-time project engagement and the ability to manage the entire development process, a dedicated team may be a suitable choice.
If you are unsure about the feasibility of your project, you may start with a research and development model. To review your existing PCB design, you can take advantage of a consulting service.
Integra Sources' team employs several delivery models:
Project-based outsourcing
Dedicated development team
Research and development
Technology consulting.
Project Management and Communication
During the company selection process, you might need to ask questions such as:
Who will be involved in the development?
Who is responsible for project management?
Who is the primary point of contact?
What tools for communication are used?
In well-structured firms, team members share responsibilities. A core project team might consist of:
Engineers
Technical Lead
Project Manager (PM)
Chief Technical Officer (CTO)
Business Development Manager (BDM)
Account Manager
The BDM is the initial contact point, providing all necessary information about the firm and assisting in determining whether the outsourcing company is a suitable fit. Once the contract is signed, an account manager takes over and acts as a liaison between the client and the internal team.
The technical lead is responsible for technical management and deliverables, while the PM ensures that the team delivers the project on schedule and within budget.
To implement a project efficiently, organize the workflow and allocate someone to manage the cooperation and coordinate actions between the internal and external teams. The electronics design workflow includes several phases, and your participation might be necessary for some of them.
Some more advice for choosing an outsourcing company:
Signing a non-disclosure agreement and a contract is recommended.
Protect your ownership rights by consulting an IP lawyer, specifying the IP owner, and patenting your product.
Check reviews about your potential contractor left by their past and current customers.
Look at their portfolio to see whether they have similar case studies.
Conclusion
In conclusion, outsourcing electronics design can provide many benefits such as cost savings, faster time to market, and access to specialized expertise. However, to ensure successful collaboration, it is important to have a well-organized workflow, clear communication, and a solid contract that specifies project deliverables, payment terms, and intellectual property rights.
It is important to choose a reputable outsourcing company with relevant experience and a proven track record of delivering high-quality products. By following these guidelines, you can minimize risks and maximize the benefits of outsourcing electronics design.
If you want to know more about outsourcing electronic design, check out Integra Sources' blog article on motor driving circuit design.
Latest Posts
---