---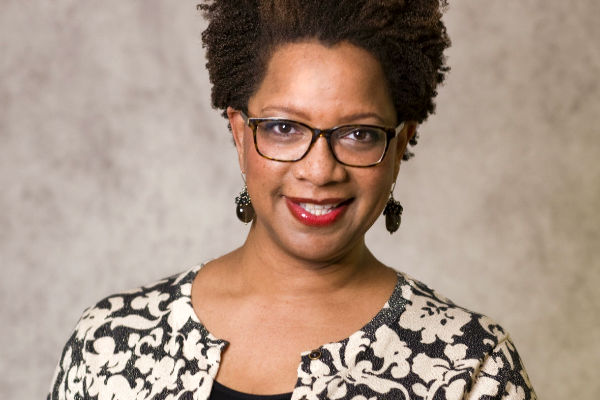 Crain's New York Business, the premier publication covering New York City's business community, has tapped PR powerhouse, Cheryl L. Duncan, for its Notable Black Leaders and Executives list. The Founder and CEO of Cheryl Duncan and Company Inc. were selected for her positive impact on New York City and her work over the years in ensuring, through multifaceted, dedicated, and creative public relations work, that #BlackStoriesMatter.
The current tribute comes on the heels of her being designated as one of Observer's PR Power 50 in December.
"I'm grateful to receive this recognition for the work I love to do. It is rewarding to be acknowledged for our hard work to push forward important voices and to effect change in our society on behalf of our clients," said Duncan, whose boutique public relations agency specializes in entertainment and social betterment.
The Howard University graduate and Jackie Robinson Foundation alumna continues to bring the breadth and beauty of the Black experience to all audiences.
Duncan's life work has embraced various paths, from theater and other arts to small-business development to science education, to issue advocacy.
In all of these, Duncan has successfully incorporated the core belief — backed by effective action — that the Black experience and Black excellence need more accurate and in-depth coverage in the media. It has been Duncan's passion to get these stories covered, and covered well.
Over the last year alone, Duncan's firm has helped African Film Festival, Inc., launch its first virtual New York African Film Festival with Film at Lincoln Center, as well as its digital archives and streaming service; assisted Black Public Media in marking both its 40th anniversary of supporting Black storytellers and new fellowship opportunity with MIT OpenDocLab; and assisted National Black Theatre in celebrating its first Obie Award.
Her firm is also part of a team led by theatrical press agent Matt Polk of Polk & Company on the return of Ntozake Shange's classic For Colored Girls Who Have Considered Suicide / When the Rainbow Is Enuf to Broadway when the industry returns. Cheryl Duncan & Company also represents WORLD Channel, which brings diversity of all types to the PBS system.
Over the years the New York City metropolitan area firm has represented important institutions including National Black Theatre, City College Center for the Arts, Hi-ARTS, ImageNation, the Reginald F. Lewis Foundation, the Harlem Arts Alliance, and the Brotherhood/Sister Sol.
In 2016, she helped the Franciscan Handmaids of the Most Pure Heart of Mary, known as the Black nuns of Harlem, mark their centennial, including an appearance on The View.
To find out more about Cheryl Duncan and Company Inc., visit www.cherylduncanpr.com or follow the firm on Facebook, Twitter or Instagram at @cherylduncanco.
Founded in 2005, Cheryl Duncan and Company Inc., www.cherylduncanpr.com, is a boutique public relations agency serving clients in the entertainment and social betterment industries. From Broadway to television to the nonprofit world, our hands-on, client-focused approach to publicity secures game-changing results. Advocates for culture — and cultures — we have the contacts you need to get the exposure you want.
---