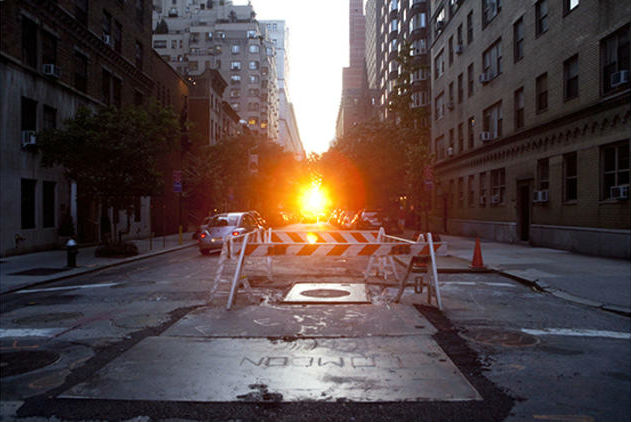 Manhattanhenge, that "incredibly photogenic event that happens when the setting sun perfectly aligns with Manhattan's east-west grid," is coming again. Four times to be exact. This year, the spectacle, named by Neil Degrasse Tyson, will descend on the city May 30 and July 11 (with still-pretty-good viewing happening on May 29 and July 12). Skeptical? Here's some pretty photos from Manhattanhenge 2015.
Half Sun Manhattanhenge
May 29
July 12
Full Sun Manhattanhenge
May 30
July 11
Via source
Related Articles
---
VIDEO
---
"We re-imagine, recreate, and redeem cultural omissions and misrepresentations of Blackness, for the culture. ...." This post is made in partnership with British Pathé.