---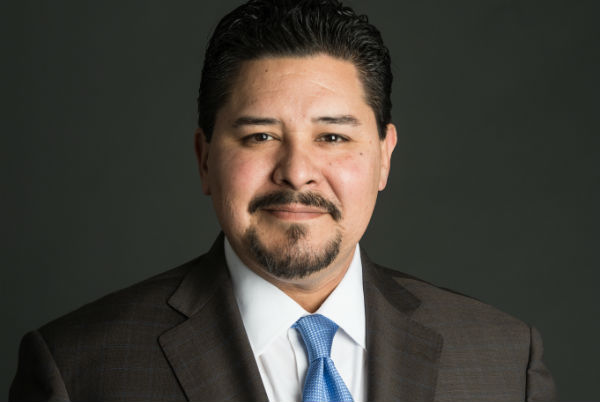 Schools Chancellor Richard A. Carranza today announced the launch of the 2019 Summer Meals program, providing free, nutritious breakfast and lunch options at approximately 1,200 sites across the City from June 27 to August 30, 2019. The New York City Department of Education (DOE) will expand outreach efforts at every public school to ensure families are aware of their closest Summer Meals sites before school ends on June 26.
All children ages 18 and under are eligible to receive free breakfast and lunch at sites across the City, including schools, parks, pools, libraries and food trucks in all five boroughs. No identification or application is required, and meals are available Monday through Friday with breakfast served from 8:00 AM to 9:15 AM, and lunch served from 11:00 AM to 1:15 PM. Select locations and trucks will also offer meals on Saturday and Sunday. Complete information is available on the DOE website.
"Our focus on the health and well-being of young people continues throughout the summer months, and we want all New Yorkers to know that we provide free breakfast and lunch across the City," said Schools Chancellor Richard A. Carranza. "These meals are available to anyone 18 and under, no identification or registration required—it's that simple! Visit schools.nyc.gov/summermeals to find your site today."
The Chancellor made this announcement at the New Settlement Community Campus in the Mount Eden section of the Bronx. Free breakfast and lunch will be available in the cafeteria for the duration of the Summer Meals program.
The DOE is starting community outreach early this year and will be providing every public school principal with specific information on Summer Meals sites before the end of the school year. End-of-year school materials will be distributed in Summer Meals-branded envelopes to remind families of the program, and information will be made available in the 10 DOE languages. Meal locations are available through the
Office of Food and Nutrition Services website and mobile app in the 10 DOE languages, NYC 311 website and app, the New York State Education Department website and the Hunger Free America website.
This year's summer breakfast menu features whole grain bagels, cheese omelets and waffles, along with organic cereal and seasonal fresh fruit. The summer lunch menu features beef tacos, pizza and green garden salad. Daily menus and location details are available on the mobile app and website.
The DOE's outreach campaign is underway, promoting awareness in English and Spanish on the subway; in locally-based businesses; and in community, ethnic and online news outlets. Information will also be displayed on the outside of the food trucks that will be providing meals at various locations. Volunteers from Hunger Free America and the Office of Manhattan Borough President Gale Brewer will go door-to-door and hand out flyers in 10 languages to spread awareness of the program. Share Our Strength also provides support to promote meal availability throughout the City.
The DOE will continue to partner with the NYPD through the end of August to distribute meals throughout the City. This partnership includes serving meals at NYPD Harmony Day Picnics, which bring community members together each year. The DOE will also serve meals at Police Athletic League (PAL) PLAYSTREETS and Youth Police Academies. PLAYSTREETS is a long-running PAL initiative offered for seven weeks over the summer that provides opportunities for children ages six to 16 to engage in organized physical activities at approximately 40 public spaces across the City, while Youth Academies are six-week programs that provide children between the ages of 10 and 16 the opportunity to train with police officers during the summer.
"When kids are able to get the nutrition they need throughout the summer, it has a huge impact on their health and well-being," said Rachel Sabella, New York Director of the No Kid Hungry campaign. "The Summer Meals program is a great way to make sure kids are getting the food they need to grow up healthy and strong. Having consistent nutrition also helps to ensure kids start the school year nourished and ready to learn."
"Hunger and nutrition do not begin and end with the school year, so providing free breakfast and lunch to students throughout the summer is a major step toward improving the health of our young people and providing them with adequate nutrition," said Public Advocate Jumaane Williams. "I thank the Chancellor for implementing this program, and look forward to the rollout of healthy, accessible options for all students all year."
"Summer meals are incredibly important to fighting child hunger in New York City," said Manhattan Borough President Gale A. Brewer. "As the school year comes to an end, many families worry about how they will provide their children with breakfast and lunch during the summer months – and their children cannot eat if they do not know where to go. This year my office convened a Summer Meals Task Force with representatives from DOE Food and Nutrition Services, other city agencies, community-based organizations, and community representatives with a focus on raising participation and will continue annual flier distribution at schools to spread site-specific information about summer meals. Comprehensive and collaborative early outreach is imperative to this goal, and I thank the Chancellor and his staff for their efforts and initiative, and I look forward to collaborating on this."
"I commend Chancellor Carranza and the Department of Education for hosting the Summer Meals breakfast and lunch program again this year, guaranteeing that no child 18 and under will be left hungry, even when school isn't in session. Promoting nourishing food options gives our students the support and tools to excel in and out of the classroom," said Council Member Mark Treyger, Chair of the Committee on Education. "It's essential that we continue to promote a safety net of healthy and nutritious meals for our students all year round."
"Children should be able to spend their summers in our parks, pools, schools and libraries without having to think about where they're next meal is coming from," said Council Member Debi Rose. "Our free breakfast and lunch program ensures they can enjoy nutritious meals wherever they are to nourish the mind and body. No application or identification is required – just show up to one of the nearly two dozen sites across Staten Island for a healthy, filling meal."
"The Department of Education's summer feeding program is a vital service that brings free and nutritious meals to countless youth in my community," said Assembly Member Latoya Joyner. "The program serves meets a critical need and I am very pleased that Chancellor Carranza and the NYCDOE are remaining committed to making these meals available at no cost to our families."
"I am glad to see the New York City Department of Education has decided to expand outreach to families for the annual free summer meals program, especially throughout my district," said Assembly Member Charles D. Fall. "Access to free school meals contributes to the health, attentiveness and success of our students, not only during the school year, but throughout the summer months when youth are more active. I hope it will be taken into consideration, the offering of options for students with dietary restriction associated with our diverse religion, and ethnicities – citywide."
For more information or to find a Summer Meals location near you:
Check out the mobile app or visit the schools.nyc.gov/summermeals to access the daily menu and find a location near you.
Call 311 or visit the 311 website: www.nyc.gov/311
Visit the Share Our Strength website: http://www.nokidhungry.org
Text "nycmeals" or "comida" to 877-877
---