---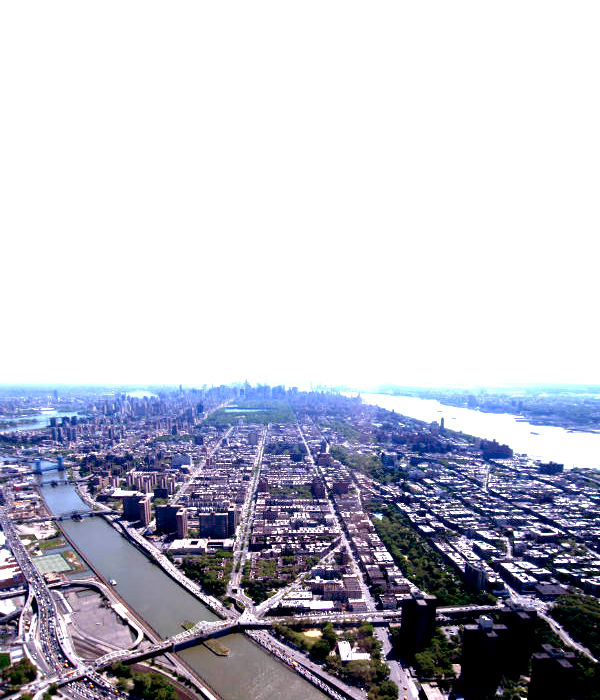 Schools Chancellor Richard A. Carranza and Mayor de Blasio today announced a new admissions policy to better match students with accessibility needs to accessible school buildings from Harlem to Hollis. Starting this admissions cycle, students who have an accessibility need will receive priority in admissions to school buildings that are fully or partially accessible.
This new policy builds on the city's unprecedented investments to improve school accessibility citywide—$750 million in the new proposed capital plan for accessibility needs, the largest capital funding investment in accessibility to date.
"Equity is at the heart of everything we do for our students including those with accessibility needs. We're making necessary improvements to make the admissions process fairer and easier for students who need accessible spaces, by giving them priority at schools that better meet their needs," said Mayor Bill de Blasio.
"This is the right thing to do to serve students and families who need accessible school buildings, and it's an important part of achieving our vision of Equity and Excellence for All," said Schools Chancellor Richard A. Carranza. "We want to ensure that our community of students with accessibility needs knows that we hear you. Through this admissions reform and a record $750 million investment in building accessibility in the new proposed Capital Plan, we are expanding access to high-quality school options where students can achieve and thrive."
"We anticipate this change in policy should make a world of difference for students with physical accessibility needs who have historically found it nearly impossible to make the same use of NYC's school choice system as their friends and family without similar needs. We thank the DOE for taking this public step forward to include students with accessibility needs across the City in school choice," said Kim Sweet, Executive Director of Advocates for Children.
Families have been able to indicate on kindergarten, middle and high school applications whether or not their child has an accessibility need. Starting this year for students who are applying to enter kindergarten, middle or high school in fall 2019, the priority will work in the following way:
Kindergarten:
Students with accessibility needs will be prioritized within their priority group. For example, for a zoned kindergarten program, zoned students with accessibility needs will receive offers before zoned students without accessibility needs.
Middle and High School:
Screened programs: Students with accessibility needs who meet the selection criteria will be prioritized before students without accessibility needs.
Unscreened, educational option, zoned middle and high schools: Students with accessibility needs will be the first priority group.
All accessible middle and high schools will prioritize students with accessibility needs regardless of zone or district of residence.
This policy change will affect roughly 500 students who have a physical disability or health condition that requires access to an accessible building. The Office of Student Enrollment will follow up directly with each family who has indicated an accessibility need on their application. OSE will also make calls to families who did not specify an accessibility need on their application, yet who may be able to take advantage of this new priority based on DOE data.
The Enrollment and Special Education Offices previously piloted this admissions priority with a small group of students and schools. Both offices will follow up with any individual schools affected by this policy to provide additional support and guidance throughout this process.
Currently, 45 percent of elementary schools, 55 percent of middle schools, and 58 percent of high schools are fully or partially accessible.
Currently, 45 percent of elementary schools, 55 percent of middle schools, and 58 percent of high schools are fully or partially accessible. The DOE is currently in the process of surveying all partially accessibility school buildings and creating building accessibility profiles for each that provide specific and detailed accessibility information about different floors, rooms and classrooms in each school.
"Inclusive education is at the very core of equality for people with disabilities," said Victor Calise, Commissioner of the Mayor's Office for People with Disabilities. "When a child has equal access to a quality education they have a space to foster their productivity and imagination which will prepare them for college and the workforce. On a larger scale, this change will have a greater long-term effect on all students who will now be part of a more diverse classroom. As these children learn and grow alongside their classmates with disabilities they will become a generation that is more mindful of people with disabilities."
"As someone who has fought to get elevators and other accessibility features in schools, including I.S. 93 in my own Assembly district, I know that this is a much-needed initiative and I applaud the Chancellor and the New York City Department of Education" said Assembly Member Catherine Nolan, Chair of the Assembly's Education Committee.
"Accessibility is a basic rights issue for our city, and this is welcome progress in aligning our schools admissions process with our values. Prioritizing students with accessibility needs is one of the many ways we can build a fairer city. While there is still work to be done, this is a significant move in the right direction. I commend the leadership of students, parents, advocates, and Chancellor Carranza, who worked to make this possible," said Council Member Mark Treyger, Chair of the New York City Council's Committee on Education.
"This new admissions policy is welcome news for students with accessibility needs," said Council Member Daniel Dromm. "Inaccessible facilities create barriers to learning for our children. This is both unfair and unnecessary. I am pleased that the DOE has brought a greater degree of fairness to the admissions process. Many more young people with accessibility needs will excel because of this progressive change. I will continue to work with the administration to transform our schools into welcoming and inclusive places for all students."
---