---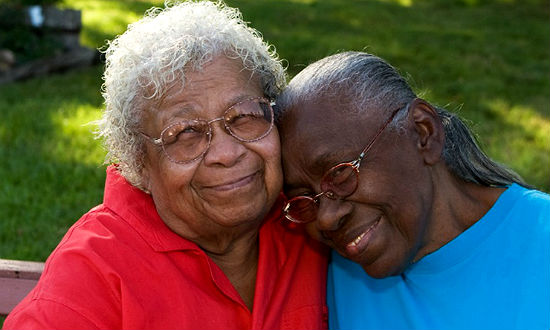 The Alzheimer's Association is pleased to announce that Centers Health Care is the first New York State sponsor for all Walk to End Alzheimer from Harlem to Hollis, Queens. With more than 30 walks planned between April 28 and October 27, Centers Health Care and their Walk teams have pledged to raise $100,000 for the New York State Chapters of the Alzheimer's Association.
The Alzheimer's Association Walk to End Alzheimer's® is the world's largest event to raise awareness and funds for Alzheimer's care, support and research. Held annually in more than 600 communities nationwide – including four locations in NYC – Queens, Staten Island, Manhattan and Brooklyn – these inspiring events bring all those affected by Alzheimer's together in a community with a shared mission: to support those in need of care and support now, while raising funds for the research needed to help find a treatment, and eventually a cure.
"Alzheimer's Association Walk to End Alzheimer's® are key events around New York State, and help mobilize local communities to raise awareness and funds for this disease that takes far too many lives each year," said Christopher Smith, Regional Lead, New York State, and Executive Director for the Alzheimer's Association, NYC Chapter. "We are truly thankful for the leadership Centers Health Care has shown by partnering with us and sponsoring the walks around New York State, and for their commitment to help to end Alzheimer's."
"For more than twenty years, Centers Health Care facilities have provided compassionate, long-term and respite care to people with Alzheimer's and their families," said Kenny Rozenberg, CEO, Centers Health Care. "For all those years, many of our facilities participated in their community walks. Now it's time we, and others companies like us, do more. Becoming the New York State sponsor underscores our desire to see a world where our ground-breaking Alzheimer's care units can be used for something else."
Alzheimer's is the sixth-leading cause of death in the United States. It kills more Americans than diabetes and more than breast cancer and prostate cancer combined. More than 5.5 million Americans are living with Alzheimer's disease, according to the Alzheimer's Association 2018 Alzheimer's Disease Facts and Figures. By 2050, the number of people with Alzheimer's may nearly triple, to as many as 14 million, barring the development of medical breakthroughs to prevent, slow or stop the disease.
Our vision is a world without Alzheimer's®. Visit www.alz.org or call 800.272.3900.
For more information, please visit us at http://www.centershealthcare.org
Related Articles
---