---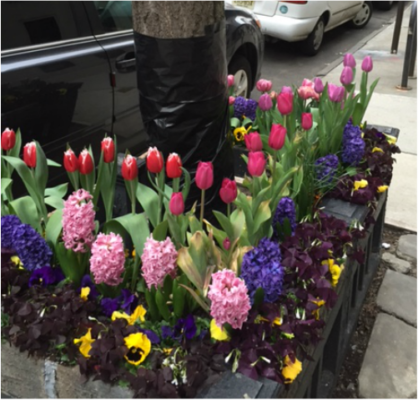 Join the West 102nd & 103rd Streets Block Association as we plant fresh flowers in the tree wells within our Block Association area: West 102nd and 103rd Streets, from Broadway to Riverside Drive.
Staging Area: 878 West End Avenue.
Time: From 10 AM until we finish.
Plants, soil, mulch, gloves and tools will be provided. (If you have your own tools, please bring them, as the Block Association has a limited supply to share.)
No experience necessary! Kids and first-time gardeners are welcome, and the Block Association Ecology Committee will be there to help. Community Service credit is available.
Shutterbugs are welcome, too! If planting isn't your cup of tea, bring your smartphone, snap some pictures for the Block Association's blog, and email them to blog@w102-103blockassn.org.

Need more info? Email: trees@w102-103blockassn.org
---