---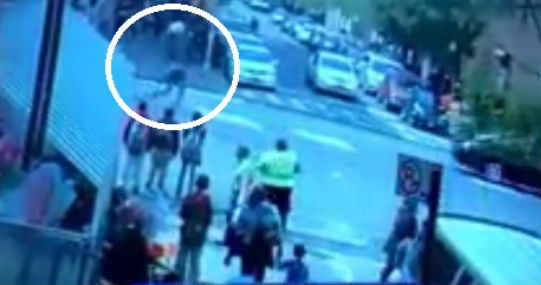 A 12-year-old boy on his way home from PS 182 school was struck by an SUV in East Harlem Monday afternoon, according to video and a relative.
According to the FDNY, the boy was struck just before 3 p.m. at the intersection of Third Avenue and 110 Street.
Surveillance video shows the sixth grader darting into traffic before being hit by a vehicle.
DNAinfo reported that Jesus Cortez identified the victim as his nephew, and said the 12-year-old sixth grader's mother told him the child was undergoing surgery to treat internal injuries.
"God willing he comes out," Cortez said. "He was definitely awake, he was responsive. He threw a joke. He was talking to the cop and the cop asked where you at and he said on the floor at Third Avenue."
Cortez said his nephew is a "good kid" who stays out of trouble and likes playing basketball and Xbox.
He was taken to Harlem Hospital with scrapes on his face.
It's unknown if the driver stayed on the scene.
Warning: Watch the video of the entire event.
---