---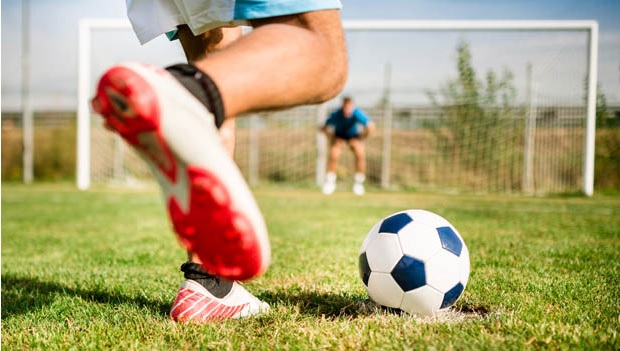 With soccer growing more and more every year in Harlem, it was news when Gerhard Struber left his two year deal with Barnsley in order to join the Red Bulls as head coach earlier this month.
The Austrian born coach and former player will now take charge of the team, it is hoped that he will help boost their chances in and beyond the Eastern Conference this season.
Given his European roots, US Red Bull fans may not be entirely familiar with Struber and to understand his current abilities, it is important to consider his background in the sport. Before moving onto coaching, Gerhard started out playing for SV Austria Salzburg in 1995. He played in the Austrian Bundesliga for 13 seasons. As a player he was signed up to a number of different clubs over the years, including LASK in 2002 and then finally Red Bull Salzburg, where he played until he officially retired from playing in 2008.
Struber has already proven he can be an invaluable asset to a struggling team, having played an instrumental part in rescuing the Tykes from relegation into league one last season.
The coach actually began his coaching career at FC Red Bull Salzburg 13 years ago. Beginning as a part-time trainer at the academy, he then went on to coach the under 15s full time in 2014. Three years later Struber joined Janusz Góra as a coach at FC Liefering before moving on to a manager role at Wolfsberger AC.
Struber received significant praise when he helped Wolfsberger to maintain their winning streak for the 2019 – 2020 season. The team ranked third place one again and achieved four points in four games of the UEFA Europa League. In November 2019, he then made his way over to Barnsley FC in England. The team played most of the season in the relegation zone, but with Struber's guidance they were able to stay in the Championship league for a second season.
Now Gerhard has joined major league soccer, in the position of head coach for the Red Bulls. However, US work visa restrictions mean that the coach hasn't been able to get stuck in just yet, but is expected to in the coming weeks. Due to current circumstances, the coach may be waiting up to two months before the paperwork can be signed off and he can officially make him move across the pond.
The club used the early buy out clause to buy him out of his Barnsley contract early for an undisclosed but reportedly generous sum. Struber has suggested in the past that he was not entirely satisfied with the club's lack of ambition. The Yorkshire club were at the bottom of the Championship league when Struber took over.
During his time there, he won 14 games and lost 17 out of a total of 39 games. Joining MLS will be a great challenge for the coach, and the Red Bulls definitely have the drive and ambition he is looking for in a team.
Given his record for helping struggling teams to get back on track, bringing him in as a replacement for Chris Armas was a smart move for the Bulls. Armas was let go back in early September, due to issues with performance. He was also followed out the door by assistant coach CJ Brown.
The pressure is now on for new coach Gerhard Struber, as fans of the New York team have high expectations that he will be able to get the Red Bulls where they need to be at this point in the season.
RBNY fans extend far beyond the state, there are many in states such as New Jersey looking out to see how Struber will impact the team's performance. Those feeling confident will be logging into these sportsbooks that are legal in New Jersey and backing Struber's men to turn things around.
The coach has been given a vote of confidence by the team's head of sport Kevin Thelwell. Thelwell has spoken out to share his belief that Struber's experience of coaching and developing youth teams, as well as his general philosophy and mindset, will mean that he is a great culture fit for the Red Bulls.
There is no doubt that joining the New York Red Bulls and Major League Soccer is a big step up from his role at Barnsley in the UK. However, it is clear that Gerhard had his heart set on playing in the big league in the US. He has a wealth of experience as both a player and a coach and has proven he is versatile and can adapt to difficult situations.
---