---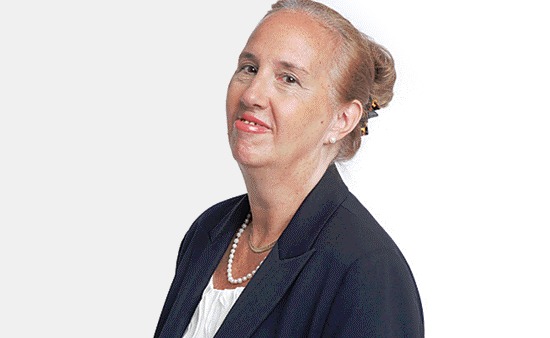 Today, Manhattan Borough President Gale A. Brewer reminded Manhattanites that her office is accepting applications for membership on Manhattan's 12 Community Boards as well as the Manhattan Solid Waste Advisory Board, and encouraged all interested New Yorkers who reside, work, or study in the borough of Manhattan to apply before the Friday, Jan. 29 deadline.
"Community Boards are the place to start if you want to make a difference on anything from investment in our parks and public spaces to determining the future of our city's skyline and streetscape, and the Solid Waste Advisory Board is an ideas factory that will help push our city toward a more sustainable future," said Manhattan Borough President Gale A. Brewer. "These all-volunteer boards are at the heart of our city's most important long-term policy debates and planning challenges, and I invite all Manhattanites to learn more, apply, and serve."
Community Boards are New York City's most grassroots form of government, with a formal role in the city's land-use, permitting, and budgeting processes. Community Board members are appointed to staggered two-year terms by the Manhattan Borough President, with half selected solely by the Borough President and half nominated by the City Council members representing each Community Board district. Since taking office, Brewer has enhanced the selection process by introducing online applications and a robust review process that includes group interviews with discussion and problem-solving components.
Three hundred Community Board seats are up for two-year appointments each year in Manhattan, in addition to any vacancies that occur. Community Board selections for 2016 will be announced in late March. There are 12 Community Boards in Manhattan and 59 citywide.
In addition, applications are open for seats on the 50-member Solid Waste Advisory Board. Created by New York City's 1989 recycling law, the Solid Waste Advisory Board is dedicated to increasing recycling, reducing solid waste, and developing new waste management and sustainability proposals for Manhattan and New York City. The Manhattan SWAB also fundraises for and helps to administer a citywide grant program spurring the expansion of community-based composting programs, in partnership with the Citizens' Committee for New York City and the Borough President's office.
Community Board applications can be completed online a t http://manhattanbp.nyc.gov/cbapply. (A PDF version is also available for download, printing and mailing; printed applications must be postmarked by January 29.)
Manhattan Solid Waste Advisory Board applications can be completed online at http://manhattanswab.org/application.
Both Community Board applications and Manhattan Solid Waste Advisory Board applications must be completed and submitted by 5:00 pm on January 29, 2016,
Via Manhattan Borough President Gale A. Brewer
---