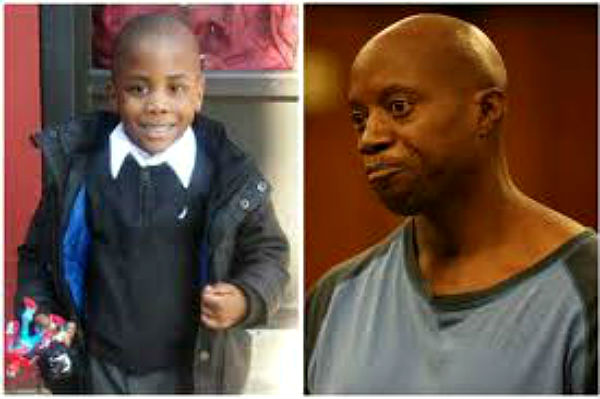 The Manhattan District Attorney's office presented homicide charges against 42-year-old Rysheim Smith — the live-in boyfriend of killed Harlem 6-year-old Zymere Perkins' mother — to a grand jury this week, a spokeswoman for the DA's office confirmed to Patch.
The homicide charges were presented to a grand jury Tuesday, according to the DA's office. Smith is currently charged with endangering the welfare of a child in New York Criminal Court, according to court records.
The presentation of homicide charges comes months after the Medical Examiner ruled Perkins' death a homicide by fatal child abuse syndrome in October. Perkins was rushed to Mount Sinai Saint Luke's Hospital by his mother on Sept. 26 suffering from bruises to his body and a contusion on his head, police told Patch. Perkins was pronounced dead the same day, police said.
The boy's mother told police that her live-in boyfriend Smith hit the boy with his hands and with a wooden broom stick the day of his death, according to a criminal complaint. The mother also told police that Smith had hung the boy from the back of their apartment's bathroom door by his shirt and had seen his body "go limp," according to the complaint.
Smith had become upset when he found out the boy had defecated in the apartment's living room, according to the criminal complaint.
A state report issued in December found that workers for the Administration for Children's Services (ACS) failed to protect Perkins on numerous occasions before the child was killed.
The scathing report from the New York State Office of Children and Family Services (OCFS) found that the ACS did not conduct thorough investigations into alleged abuse of Perkins, did not follow regulatory standards and failed to intervene when it could have protected Perkins. The OCFS report analyzed five ACS investigations into Perkins' family — three indicated and two unfounded — that occurred between June 2010 and April 2016.
"The level of casework activity for all cases was insufficient and was particularly lacking given the family circumstances."
New York City Mayor Bill de Blasio released a statement saying the report "uncovered a troubling series of lapses and missed opportunities in ACS's failed effort to protect Zymere Perkins."
Related Articles