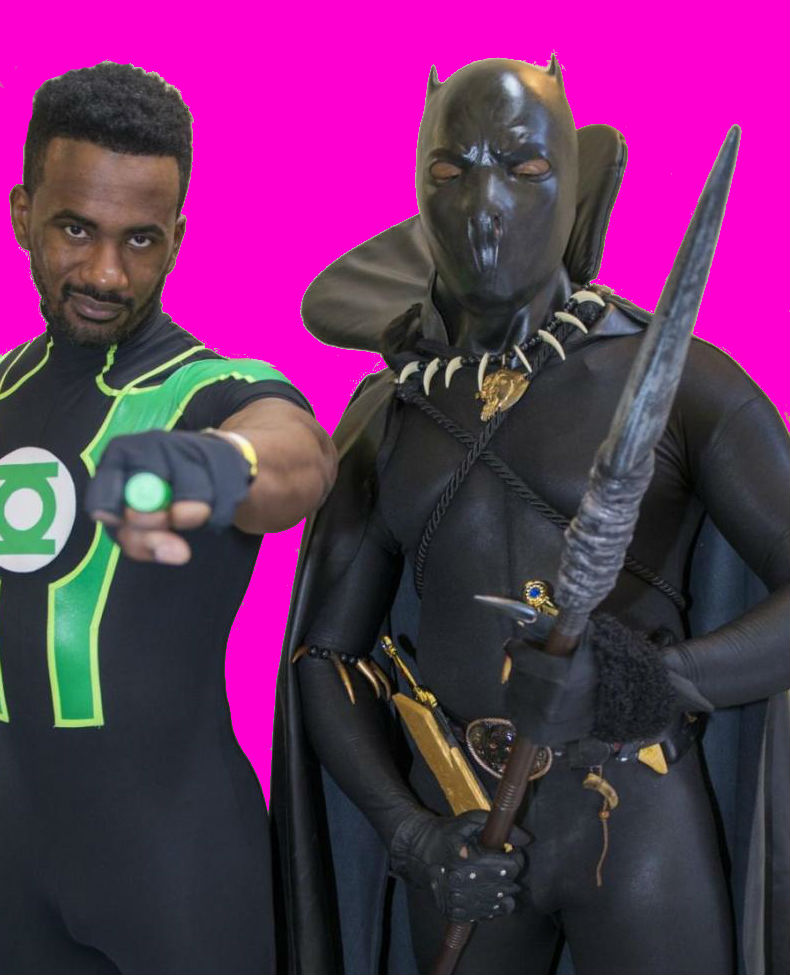 Faster than a speeding bullet, roughly 5,000 kids and adults filled a Harlem research center Saturday for a festival celebrating black comic books.
Black comic artists and scholars from across the nation dazzled the crowd at the Schomburg Center with hands-on workshops, film screenings and exhibits.
Groups of children, including those from the Brooklyn-based Akerele Youth Leadership Program, walked through the 35 exhibits with wide eyes and even wider smiles.
"All these kids see in the comic books are white heroes," said Akerele co-founder Nicola McIntyre. "This lets them know that they can be heroes also."
Yosha Baraq, 9, said she's already a huge fan of Marvel Comics' half-black and half Latino Spider-Man Miles Morales, who first appeared in 2011.
"He's the younger version and he's really tough for his age," Yosha said. "He's just 13."
Billed as the Black Comic Book Festival and in its fourth year, the event is among the largest comic book conventions of its kind in the country.
Schomburg's Deirdre Hollman teamed with a group of black comic book veterans to set the festival in 2013 to expose students in the center's Junior Scholars Program to creators of the graphic novels they were reading.
More than 75 artists and writers were on hand Saturday, showing off their latest works and offering views on how to better promote diversity in popular culture.
"It's important to see yourself reflected in the society you participate in," said festival co-founder John Jennings, who moderated a panel on creating socially conscious comics.
---
---
Photo by HOWARD SIMMONS/NEW YORK DAILY NEWS.
Related Articles