---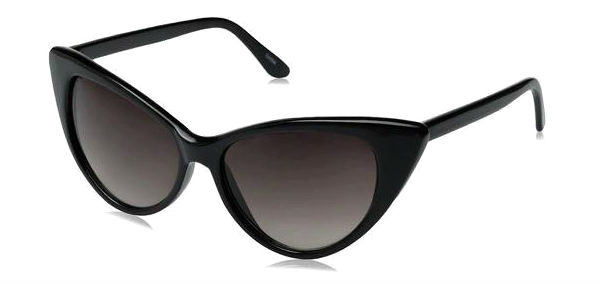 New season, new wardrobe? Not necessarily yet mixing up your style choices will aid you in adding some spice to your fashion game. Frequently, adding small accessories with the outfit of your choice will make the most noticeable changes without compromising your fashion preference.
In Summer, the temperature can climb insane heights. You don't want to sweat all day under your fancy clothes. Depending on the geological location you are based on, you will either have mild summer heat or psychotic and irresistible heat that will make it crucial for you to opt for more comfortable wears and tilt towards style choices that don't aid in warming your body up even further. Summer is all about freedom and expressing your artistic side. Your clothes say a lot about you as well as your personality as to why figuring out your summer wardrobe is an essential step of kick-starting your summer.
We will discuss some of the accessories and outfits that you can add to your closet to get you ready for the summer. Whether you put style on top of comfort or comfort on top of style, this article will give you options for both and the rest will depend on whether it suits your fashion sense or not.
Split Maxi Dresses
Long breezy dresses that you can rock throughout the summer. Maxi dresses are fabulous for both summer and autumn and can be worn when the temperature begins to drop at the end of the summer season. They look fancy, cost less, have adequate airflow, and are comfortable to wear. Dresses like the split flowy maxi are highly rated in places like the Amazon; the customer reviews are very positive as well, making it an easy buy for most people without having to worry about quality incongruences.
Sunglasses and Shades
Our next stop is shades and sunglasses for your tender eyes. This is a perfect last little detail that gives your look a wow factor. Anyway, this isn't just snappy embellishment; it is incredibly practical. Sunglasses protect your eyes from the harsh sunlight in the summer. The skin near your eyes is also very tender and can easily be damaged. Sunglasses act as a shade (hence the name) protecting your eye area from sun damage while also protecting your eyesight from harsh light. When exposed to intense light like that of a sun, the skin near the eyes becomes stressed, creating wrinkles, and prolonged exposure to sunlight can leave permanent wrinkle lines near the eyes.
Sunglasses are also a great fashion accessory making you look fabulous while protecting your eyes and the skin nearby. When choosing a shade, it's essential to know your face shape and what kind of sunglass best suits yours. A sharper face can pull off most sunglasses while a rounder face shape is much complimented by a boxy, more angular sunglass frame. Like the DG4337 Cat Eye Sunglasses by D&G are great for rounder faces, and many people with a defined face shape also seem to swear by them.
Long-Sleeved Shirts 
You get a lot of freedom with shirts as they work with different outfit matchups. You can even go for a t-shirt under a shirt, and you will still look amazing. Long-sleeved, loose shirts work great for women, and you don't also need to go for shirts that are targeted for women. You can buy a formal shirt put it on over your body, and you are good to go. Tight jeans go surprisingly well with shirts that are on the formal side as they create a good contrast and balance your outlook.
Clog Sandals
These sandals have been trending for a while now, mainly because of their flat-form and bock heel aesthetic. If you are someone who likes to wear heels a lot, you can try these sandals as a comfortable alternative.
Scarf
This accessory is to keep you warm, but for summer, it's a different story as to why getting a light scarf that's not heavy, made of silk or mesh knits, is the best choice. The ones that have a solid color or printed designs tend to be more popular. You can wear this piece while walking in big cities or, better yet, on the beach. It is an ideal piece. You can also substitute it for a belt or bandana, and there are many ways to sport this garment like the wrap style scarfs that you can pair with rich, vibrant shorts and light sweaters.
Wedge shoes 
In the event that you are confused about your footwear, what to wear, and what not to. Take a shot at wedge shoes. You get the lift similar to a heel minus the slight discomfort that comes with the traditional ones. You can wear them with your preferred dresses, and you don't have to overthink your footwear. They are relatively comfortable and have a wide price range to choose from. Even the basic ones will prove to be worth the price.
Floppy hats 
Floppy hats carry the essence of summer. The oversized floppy hats look not only amazing but also provide ample protection from the harmful UV rays of the sun to your face and neck. You can wear floppy hats at the beach as well as big cities when you are walking around and sightseeing. If you have young children, invest in quality baby beach hats to protect their skin. There are different types of floppy hats to choose from, and it mostly boils down to personal preference. However, in beaches, the common ones are the straw-based floppy hats. However, you can wear floppy straw hats anywhere you like.
Classic Slip Dress
The slip dress is comfort wear, and it's very transitional. At daytime, you can casually put them on and add a pair of sneakers to attain a relaxed, casual look, while at night, you can put on some stilettos and wear some jewelry, and you are ready for almost any occasion. The black clip dresses are the most versatile, and they look more mysterious.
---