---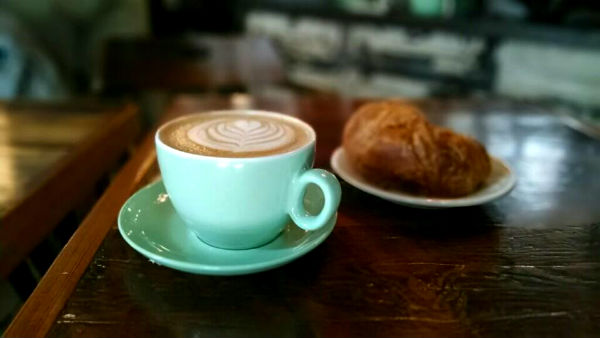 Although originating in 1908, coffee bags are still quite new to the consumer market of today. They are basically named what they are – they're just like tea bags, but for coffee lovers. It is very much the same concept – a bag that you put into a cup of boiling water with the result being a hot, caffeine-infused beverage. They follow the same principle as tea bags, as the longer they're left to infuse in the hot water, the stronger and more flavor some the brew will be.
Who is buying coffee bags and why?
Many coffee lovers in the UK are beginning to try coffee bags as a way to get barista-style fresh coffee, at home, work, or on the go. In a lot of cases, the instant coffee granules found in workplaces and conference rooms are bulk brought and not expensive high-grade coffee. That's if coffee is supplied at all. There's always the option of vending machine coffee in a variety of waiting rooms, receptions, and lobbies for those of us who like our coffee to resemble dishwater – putting it kindly. Now, thanks to coffee bags, there is a solution.
Coffee bags come in just the same way tea bags do – individually wrapped, inside a box. This is how they're kept fresh and also how they're incredibly easy to transport to be used anywhere with a hot water facility. Coffee bags can ensure a great cup of coffee, almost anywhere; holidays, short breaks, day trips, or picnics. All you need is a flask of hot water and they really can go anywhere. They can provide a hot barista-quality brew at the top of a mountain if you so wish! The coffee within a coffee bag tends to be of a higher grade than freeze-dried instant as there's less processing involved so they are simply good, fresh, ground coffee in a brewable bag.
They make much less mess than using a cafeteria and taste much better than many instant coffees. They're also a great choice for people who don't want to invest in expensive coffee machines and/or makers, as well as a time saver (no coffee machine, nothing to clean and maintain) and highly convenient to be transported anywhere.
Are they good value?
You can buy 40 of the best coffee bags at Presto Coffee for just £9.99 – for this price, you would receive a little over 3 cups of medium roast coffee in a coffee shop chain. These bags are also 100% recyclable, so you're saving money, the planet, and having a great cup of high-quality coffee in your own kitchen.
Conclusion on coffee bags
There really is no downside to using coffee bags. You're going to get a better quality cup of coffee over a cheap, instant office-supplied brew, they're easy to transport and keep in your bag, purse, or pocket until you want to use them and they are guaranteed to stay fresh. Coffee bags are a space-saving solution for day trips or short breaks to a standard glass coffee jar. They're great value for money and 100% recyclable or compostable.
---