---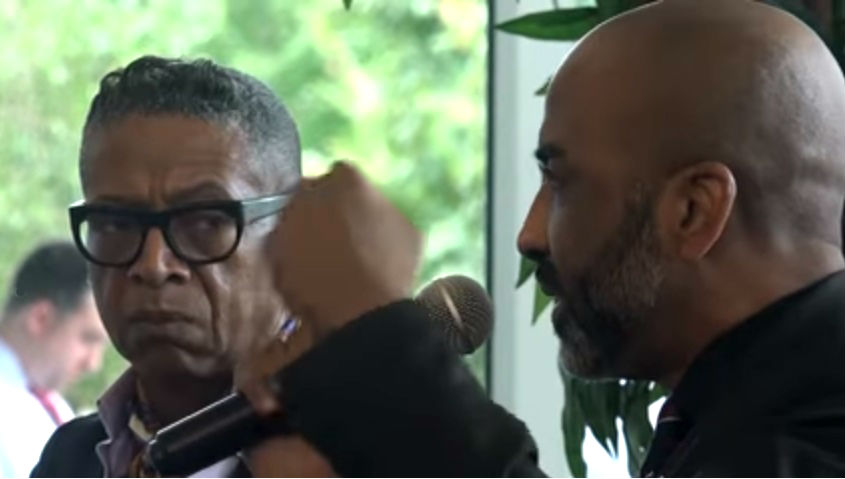 Harlem-based b michael AMERICA, the fashion designer of choice of Harlem's Cicely Tyson and others, believes in the power of business ownership and racial equity to liberate people.
This belief informs our attitude and approach to how we conduct ourselves.
Our company history thus far bears testament to this fact. Through business we have been able to break the mental and financial shackles imposed on us, our determination is to operate as a competitive global luxury brand and business during these strenuous times when black fashion businesses suffer crippling restrictions, b michael AMERICA can proudly claim to have competed, toe-to-toe, with any luxury fashion business.
Our commitment to doing good business has enabled us to move out of the US and compete in the international arena. It is through our business ownership that our dignity has been fortified; through many achievements and in the highest echelons of the global luxury fashion business world.
Related: B Michael Talks Fashion On The Danny Tisdale Show (Video)
Through our business, we have been able to empower, uplift and inspire Black fashion designers. This is an achievement that has made us particularly proud in ensuring the restoration of the dignity of Black designers in the luxury fashion space. Through our business, we bring the world our perspective.
b michael AMERICA stands for "Togetherness." To us b michael AMERICA presents collective growth; the ripple and multiplying effect that comes with working together for success by combining the diverse abilities of our people to achieve a bigger goal.
Here's a video from speaking at Delaware State University:
Through this, we believe that black-owned fashion businesses and Black fashion designers will have a fighting chance in the world to write their own history and determine their own destinies. We use our business to propel this idea forward.
b michael AMERICA uses its business platform to inspire people.
Get more info about b michael AMERICA at http://bmichaelamerica.com/
---