---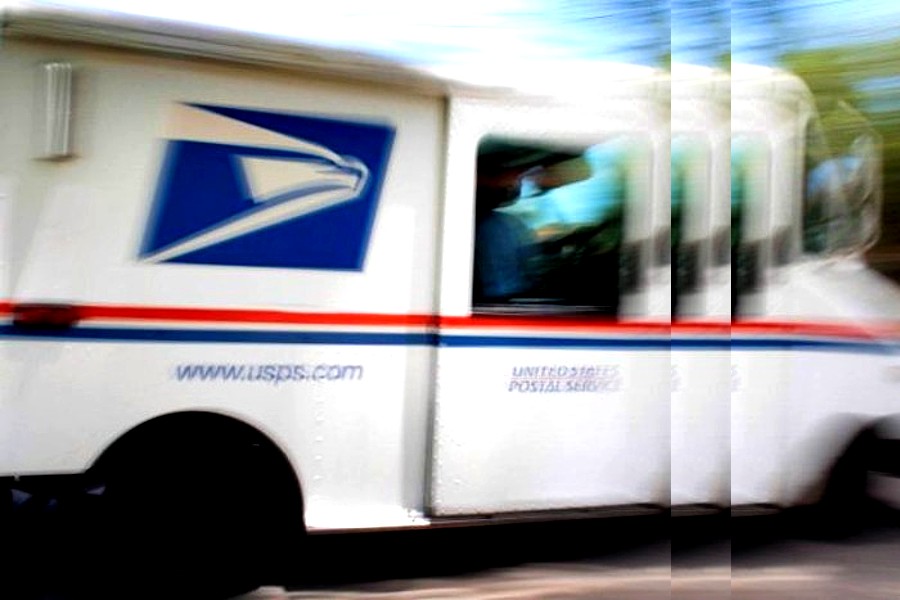 New York Attorney General Letitia James today issued a consumer alert to warn New Yorkers about mail theft and to provide recommendations from the United States Postal Service (USPS) to protect themselves from this federal crime.
There has been a recent rise in mail theft, especially checks, credit cards, and other financial documents being stolen from mailboxes across New York City.
In some instances, there have even been reports of individuals stealing mailboxes.
Mail theft can lead to identity theft, deed theft, and serious invasions of financial and personal privacy that harm New Yorkers. Attorney General James sent a letter to USPS Postmaster General Louis DeJoy outlining her concerns and urging more resources be used to combat these thefts.  
"Stealing mail is a violation of privacy, it is a federal crime, and it causes real problems," said Attorney General James. "When bad actors steal people's mail, they have access to the personal and financial information that can lead to identity theft, destroyed credit ratings, and serious harm to completely innocent New Yorkers. I urge everyone to remain vigilant, and to protect themselves, their information, and their mail by following our important tips."
The Office of the Attorney General (OAG) has received complaints that financial documents — such as checks, credit cards, and banking statements — were stolen from USPS mailboxes. The stealing of documents with personal and financial information can lead to additional crimes, including deed theft. Last month, Attorney General James broke up a deed theft ring that stole three homes worth more than $1 million in total from elderly, vulnerable homeowners in the Queens neighborhoods of Jamaica and St. Albans. Although USPS has redesigned its mailboxes to be more resistant against theft, recent reports show that thieves have resorted to various schemes, which have included stealing mailboxes outright.
As part of her ongoing efforts to combat theft and protect New Yorkers, Attorney General James recommends the following tips from USPS:
Always pick up your mail promptly when delivered. Do not leave it in your mailbox overnight. If you are expecting checks, credit cards, or any other financial items, ask a trusted friend or neighbor to pick up your mail.
If you did not receive a check or any other valuable mail you were expecting, contact the issuing agency immediately.
If you change your address, you should immediately notify your respective post office and anyone with whom you do business with via mail.
Inform your post office when you'll be out of town, so they can hold your mail until you return.
Consider signing up for USPS' Informed Delivery service, which provides email notifications for incoming mail and packages.
If you suspect your mail was stolen or see a mail theft happening, contact police immediately and then report it to Postal Inspectors by calling (877)-876-2455.
If you see glue, tape, or any other sticky substances on a mailbox, report it to your post office, Postal Inspectors, or the New York Division of the U.S. Postal Inspection Service (USPIS). The USPIS can be reached at (212) 330-2400.
Attorney General James urges anyone who believes their personal information may have been compromised to take the following steps:
Monitor your credit. Credit monitoring services track your credit report and alert you whenever a change is made, such as a new account or a large purchase. Most services will notify you within 24 hours of any change to your credit report.
Consider placing a free credit freeze on your credit report. Identity thieves will not be able to open a new credit account in your name while the freeze is in place. You can place a credit freeze by contacting each of the three major credit bureaus:
Place a fraud alert on your credit report. A fraud alert tells lenders and creditors to take extra steps to verify your identity before issuing credit. You can place a fraud alert by contacting any one of the three major credit bureaus.
Additional Resources. If you believe you are a victim of identity theft, click here for assistance — or contact our office for help by completing and submitting a complaint with the Bureau of Internet and Technology or calling (800) 771-7755. 
To find more information regarding USPS.
---