---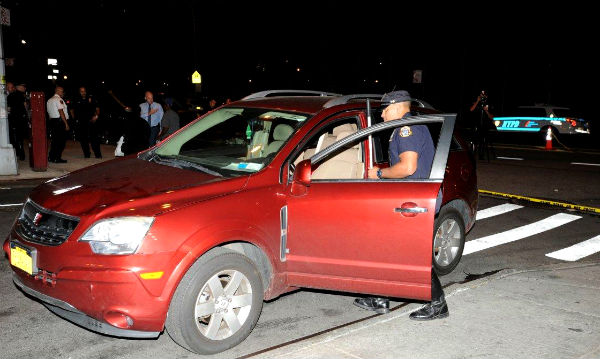 In Harlem, a 2009 Saturn slammed into the 63-year-old man — identified by his brother as Barney Pinkney, an Army veteran — as he tried to cross Morningside Avenue mid-street and outside the crosswalk, by West 124th Street at about 7:40 p.m., cops said.
The driver stayed on the scene, and rescuers took Pinkney to St. Luke's Hospital, but he couldn't be saved.
"He was just crossing the street. One minute you're there and the next, it's just over," said his brother, Russel Lowery, 53.
Via source. Photo credit: The driver of the 2009 Saturn stayed at the scene Tuesday as rescuers rushed the victim to the hospital, where he died. (SAM COSTANZA/FOR NEW YORK DAILY NEWS)
---