---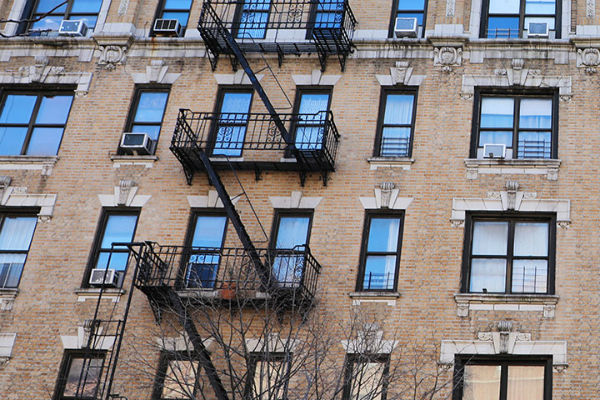 Everyone knows that New York is one of the hottest real estate markets in the country. In this quarter alone, home prices have increased by 18.3% and the housing affordability index decreased by 15.6%. The New York housing market has been one of the greatest real estate investment opportunities. But that ultimately begs the question, when will it end? Whether you want to get out before a crash, you want to move away from New York, or you just want to sell your property in general, you will have to sell your property eventually.
Seller Closing Costs
Unfortunately, you will probably have to give up a chunk of your sale in seller closing costs. As the property seller, there are several fees that you may have to end up paying. The most notable of these is the real estate agent commission. While both agents receive a portion of the total commission, it will usually be taken out of the home price. This means that you, the seller, would end up receiving less than the amount you sold the house for. Many of the fees associated with a real estate transaction fall upon the seller since buyers want to pay as close to the listed home price as possible.
Closing Costs in New York
All states have closing costs because of the nature of a real estate transaction, but each state has different closing costs. On average, home sellers can expect to pay between 7%-10% of the home's selling price in closing costs. According to the National Association of Realtors, the median price of a home is $341,600, which means you could be paying up to $34,000 in closing costs. There is a sizable difference between the selling price and your profit and makes real estate investing especially tricky. Even though real estate prices generally increase, with 10% in seller closing costs, the property would have to appreciate by at least 11% assuming there are no purchase fees just to break even.
Such large closing costs seem absurd. But this begs the question, why are seller closing costs in New York so high? Let's look at what these closing costs are composed of. Generally, the seller will have to pay for both the buying and selling real estate agents, which comes to about 5%-6% of the selling price. Next, you'll have to pay your transfer taxes, which include a county transfer tax, which is 1%-1.425% in New York City, and a state transfer tax of 0.4%-0.65%. These fees are already a significant amount and we can see how closing costs quickly add up. We also haven't included some minor or optional costs like attorney fees or seller concessions.
How to Reduce Seller Closing Costs
Sadly, many seller closing costs are simply unavoidable. The closing costs from New York City and New York State are mandatory on all real estate transactions. A lot of other closing costs are small and you're unlikely to get those reduced if you need to pay them in the first place. You should look to save on closing costs through the commission. The State of New York has the highest real estate commissions in the U.S. If you're planning on buying property in New York, you have to consider the trade-off between greater real estate opportunities and higher commissions. Luckily, there are many ways to reduce your real estate commission by as much as 50% by using specific real estate brokers or negotiating. With a national average commission of 5.5%, there is room for negotiating from a standard 6% commission.
The Bottom Line
Seller closing costs will always be a large cost with many unavoidable aspects. Selling a house or another property is such a large transaction that you will have to pay for different services and unexpected expenses. However, there are still things you can do to control the damage. From getting a lower commission to avoiding unnecessary fees, you can save upwards of 30% of your total seller closing costs. The important thing is to not accept any costs as fixed and to ensure that you do thorough research on ways to save money. Closing costs catch home sellers off-guard the most, but with proper knowledge, they don't have to.
---