---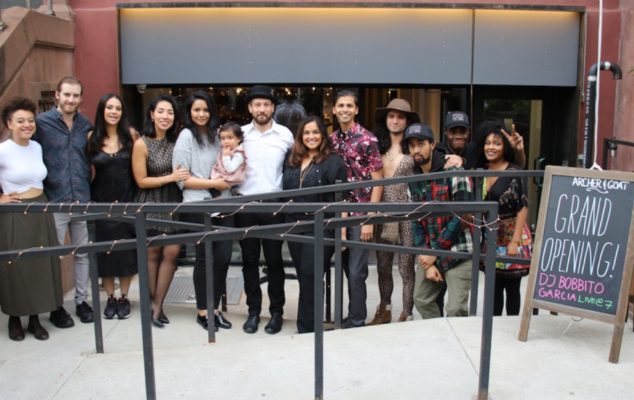 By Sam Mattingly
A native New Yorker, with a restless spirit, Alex lived and worked in various parts of the country, including Miami and San Diego, taking on a number of positions, primarily in the hospitality and restaurant industry. He gained valuable experience working both back and front of house gigs at fine dining establishments such as Nemo under Chef Michael Schwartz & restauranteur Myles Chefetz, before it closed, and is now applying those lessons to running his own restaurant.
Alex credits his wife, a Columbia University Graduate who shares his love of food and passion for the restaurant business, for being his most ardent supporter – gently pushing him toward the finish line throughout the course of this journey. "We understand how challenging opening and managing a restaurant can be," he says. "Especially when you are also in the middle of starting a family." The couple's first child, a little girl named Lily was born a year ago, as things were coming together.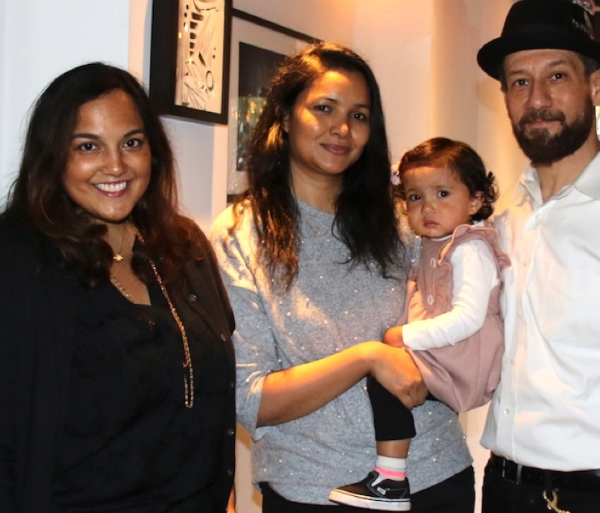 Archer & Goat is a perfect reflection of the couple's diverse cultural backgrounds. The carefully thought through menu showcases the two distinct styles of cooking they grew up enjoying. This marriage of Latin American traditional recipes imbued with Bangladeshi inspired flavor dynamics familiar to lovers of South Asian cuisine, offers, "a creative riff on classic dishes," and that includes the burger – the American standard fare, which is given an appealing and appetizing twist.
"We've always been passionate about cooking, so having a chance to offer a non-traditional dining experience to folks who are looking for a traditional home-cooked meal is especially rewarding," says Alex. "After a six-year process, it's kind of surreal witnessing our concept come to life in an environment where people can feel comfortable while enjoying a delicious dining experience."
The restaurant is housed on the street level of a classic brownstone building with a front courtyard and a cozy backyard garden converted into an outdoor dining space that accommodates a few individual tables as well as a family-style table set up.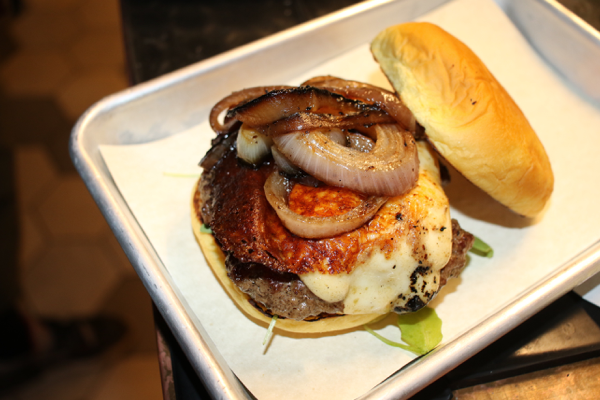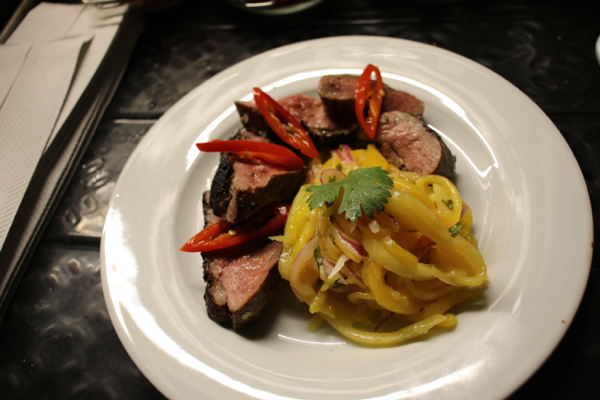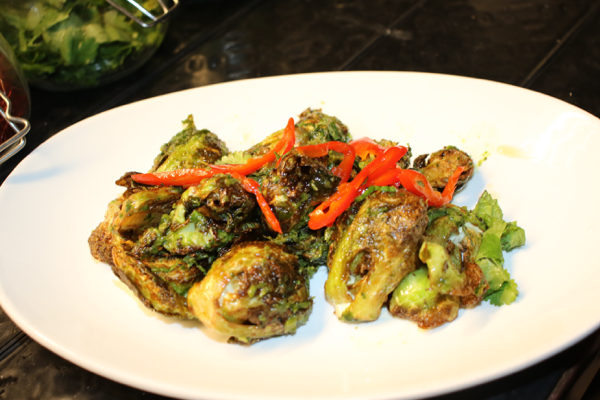 The love and support of family and friends were on full display as was the embrace of the community that turned out to celebrate the restaurant's grand opening. Guests were treated to an appearance by DJ Robert "Bobbito" Garcia, a master spinner who's had a phenomenal career and is among his many talents, an award-winning filmmaker. DJ Bobbito turned the place out and got people up and dancing with a mix of old standards, classic soul, and R&B.
"… we want visitors to our restaurant to know that we are not only a family-owned business, but this is also a family-friendly restaurant… We want to be that neighborhood place where everyone feels welcomed."
"Now that we are officially opened, we want visitors to our restaurant to know that we are not only a family-owned business, but this is also a family-friendly restaurant," says Alex. "We want to be that neighborhood place where everyone feels welcomed."
Like Frederick Douglass Boulevard, the Malcolm X corridor is being transformed into yet another restaurant row, with a diverse mix of eating establishments popping up and lining both sides of the busy thoroughfare. Gourmands can find everything from traditional soul food at places like Sylvia's and Amy Ruth's, to the more elevated gourmet fare of chef Marcus Samuelsson's signature Red Rooster Harlem, and burger joints like Harlem Shake, where comfort food is a specialty of the house.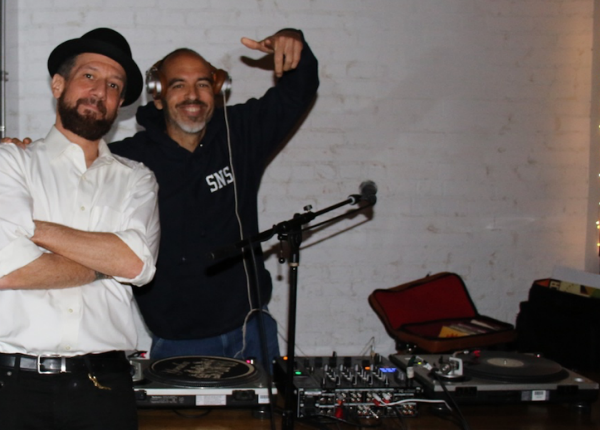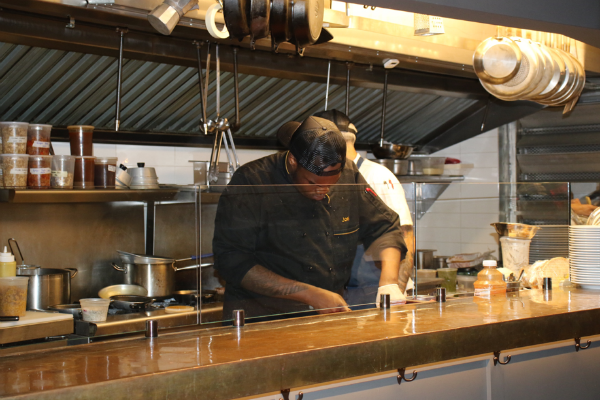 Archer & Goat is a welcomed addition to the neighborhood and a great fit, providing an enhanced dining experience that introduces visitors to bold new flavor accents and a new take on traditional recipes. The restaurant's small but balanced menu aims to satisfy both the vegetarian, and meat-loving guests with dishes like the Crispy Brussels Sprouts tossed in cilantro chimichurri and topped with pickled peppers, or the Rogan Josh made with lamb neck, pappardelle and avocado vinaigrette – just two of the unforgettable house specialties that differentiate this homey new establishment from the rest.
Not only is Archer & Goat a great place to bring friends and family to dine, but it is also a neighborhood watering hole with a full bar, where patrons are welcomed to gather and sample from a menu of signature cocktails, a small but distinct collection of wines, and craft beers that are rotated frequently. In the back, the open kitchen allows guests to surveil the kitchen staff as they are skillful and methodically prepare their orders.
Archer & Goat is located at 187 Malcolm X Blvd, (between 119 Street and 120 Street), Harlem, New York, 10026, www.archerandgoat.com, 917. 261.6602, is opened six days a week for dinner, (Tuesday – Sunday), serves brunch on Saturdays and Sundays, and offers a happy hour schedule every night.   For More information and to check out their menu, visit www.archerandgoat.com.  You can also follow them on Instagram (@archerandgoat_harlem) and on Facebook.
Photo credit: 1) Owners Jenifar Chowdhury and Alex Guzman with their year-old baby girl and staff. 2) Nilufar and Jenifar Chowdhury with 1-year-old Lily and Alex. 3)  A&G Burger. 4) Roasted Duck 5) Crispy Brussels Sprouts. 6) Alex Guzman and DJ Robert "Bobbito" Garcia. 7) Kitchen. By Sam Mattingly.
---