---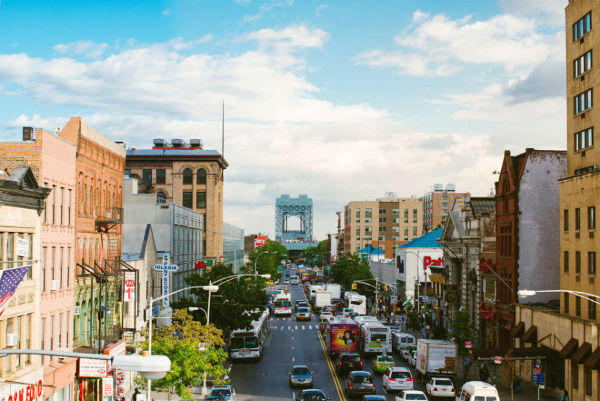 Residents of a row of East Harlem apartment buildings can proceed with a class-action lawsuit accusing their landlord of charging them illegally high rents, a state court ruled this week.
A panel of Appellate Division judges on Tuesday granted tenants of the East 105th Street buildings class certification for their lawsuit against the Scharfman Organization, meaning the case can continue on behalf of more than 100 current and former tenants, their lawyers said.
The decision reversing a lower court ruling forces the company — which reportedly owns more than 100 New York City buildings — to argue a case that could get tenants a significant amount of money back, according to their lawyers.
"They're actually going out of their way to skirt dealing with the merits," said Lucas Ferrara, one of the attorneys representing the tenants. "… But eventually, they're going to pay the piper."
The lawsuit is one of nine accusing Scharfman of abusing a state program known as J-51 that gives landlords a tax break if they fix up their buildings and keep the apartments rent-stabilized. A similar suit involving a 62-unit building on Harlem's Convent Avenue won class certification last year.
The cases grew out of an investigation by the Housing Rights Initiative, a tenant watchdog group that says the company has received as much as $20 million in J-51 tax benefits.
Scharfman returned the East 105th Street apartments to their rent-stabilized status in 2016 but treated them as deregulated units for years before that, meaning tenants were charged illegally high rents, according to Roger Sachar, another lawyer for the tenants. Now they're suing the landlord to get back the money they were overcharged.
A state Supreme Court judge declined to give the tenants class certification in February, court records show. That judge accepted Scharfman's argument that the formula used to calculate rent overcharges is a "penalty," which a class-action lawsuit cannot seek, according to the Appellate Division ruling.
But the appeals court judges rejected that argument in their reversal, saying the formula is not a penalty but rather "a method by which to calculate compensatory damages."
"They didn't buy the landlord's hogwash," Ferrara said.
---