---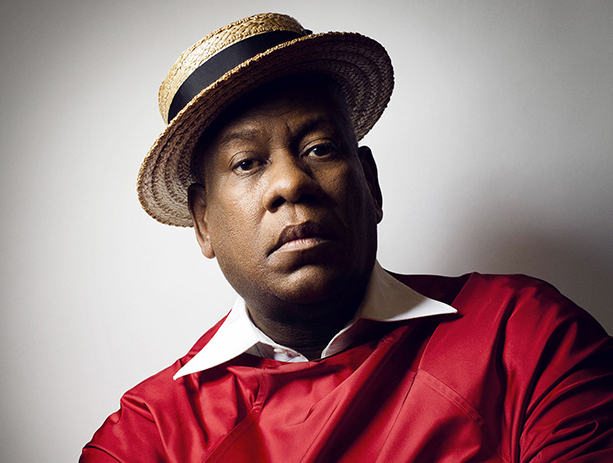 Harlem fave and celebrated fashion industry scribe André Leon Talley shares stories about his extraordinary career as the special honored guest of the Women's Association of NJPAC's Spring Luncheon & Auction 2019.
The Women's Association of NJPAC's Spring Luncheon & Auction 2019 is a festive gathering held annually for the benefit of the New Jersey Performing Arts Center on its Prudential Hall stage.
An important figure in African-American culture, Talley will candidly discuss growing up in the segregated South and his journey to the peak of the fashion world, serving as a protégé of Diana Vreeland, Andy Warhol and Anna Wintour. He is a former director of Vogue magazine and a judge on the television show "America's Next Top Model." Talley's life was featured in Kate Novack's critically acclaimed 2017 documentary "The Gospel According to André."
Talley is the author of "A.L.T.: A Memoir" and "A.L.T. 365+." He has edited "The Little Black Dress" and "Oscar de la Renta: His Legendary World of Style" and is working on his second volume of memoirs, "Chiffon Trenches."
The WA, which this year commemorates the 25th anniversary of its founding, also has announced that singer, actress, and arts advocate Yvette Glover will receive the Ronnie Goldberg Award 2019 for "Outstanding Contributions to the Women's Association and NJPAC." Her award will be presented by her son, Tony Award-winning tap dancer and choreographer Savion Glover ("Shuffle Along," "Bring in 'da Noise, Bring in 'da Funk"), who is NJPAC's Dance Advisor and a member of its Board of Directors.
"The quarter-century of good works achieved by the Women's Association of NJPAC puts an extra glow into this year's Spring Luncheon & Auction, one of our favorite events among many," said WA President Marcia Wilson Brown. "Our legacy was built by nine adventurous women into a 2,500-member powerhouse of talent that supports the mission of the Arts Center and the importance of cultural literacy in the community. We're celebrating the 25th anniversary by continuing to foster meaningful partnerships, enhancing our visibility, and participating in innovative programming."
The WA is the largest single fund-raiser for the Arts Center. Co-chairs for the 22nd annual Spring Luncheon & Auction are community leader and philanthropist Deborah Q. Belfatto and Professor Faith Taylor of Montclair State University's Feliciano Business School and founder of Resiliency Center.
A networking reception and silent auction kicks off the event from 10:30 a.m. to noon in the lobby of elegant Prudential Hall, followed by the luncheon and program on its stage until 1:30 p.m.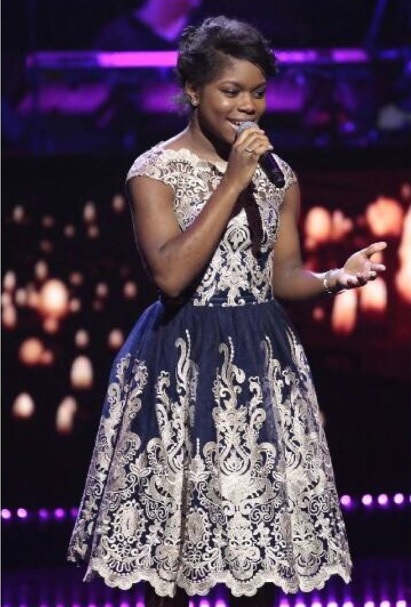 A student of NJPAC's arts education programs, acclaimed 17-year-old jazz vocalist Alexis Morrast gives a special performance at the Spring Luncheon & Auction. Much like another Newarker, the "Divine" Sarah Vaughan, Morrast also is a title holder from "Amateur Night at the Apollo" (winning twice) and captured first place in television's "Showtime at the Apollo," hosted by Steve Harvey in Harlem, NY. A singer from the age of 3, she was named Hot House Jazz Guide's "Best Up and Coming Young Artist" in 2017.
Attended by hundreds of guests dressed in colorful, garden-party attire, the WA's springtime tradition features a raffle drawing and mobile bidding on must-haves like luxury vacations, high-end designer accessories, and tickets to the hottest concerts. Past speakers have included author Grace Bonney and celebrity model Ashley Graham.
Presenting Sponsor of the Spring Luncheon & Auction 2019 is RWJBarnabas Health. Underwriters include Prudential, The MCJ Amelior Foundation and United, the Official Airline of Spring Luncheon & Auction 2019.
The deadline for reservations is April 19. To register online, click to njpac.org/springluncheon or email womensassociation@njpac.org for additional information.
The Women's Association of NJPAC (WA) is celebrating 25 years and over $52 million raised to support NJPAC and programs that enrich the lives of our current and future generations of cultural citizens. When the WA was established in 1994, its organizers could be counted on two hands. Since that time, the WA has grown – to some 2,000 members strong today – to help NJPAC achieve its dreams. Many of the most influential and powerful women in the state lend their time, talent and treasure to support arts education for our young, champion Newark's remarkable evolution, and advance NJPAC as a home for world-class artistry. For years, the WA has worked with the A
Tuesday, May 7, 2019, 10:30 a.m. to 1:30 p.m.
NJPAC, One Center Street, Newark, New Jersey 07102, njpac.org, 888.466.5722
Photo credits: 1) André Leon Talley. 2) Alexis Morrast. 
---