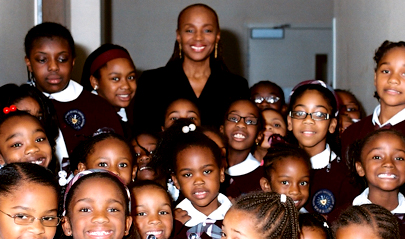 Today, Amalgamated Bank, the leading national progressive bank, announced that National CARES Mentoring will be the recipient of its Q1 2016 "Donate the Change" program.  Through the Bank's Donate the Change program, National CARES will receive a donation from Amalgamated each time one of their clientele makes a purchase worth $10 or more on their eligible debit card.
"Donate the Change allows our customers to give back to important organizations like National CARES through their everyday banking transactions," said Keith Mestrich, President & CEO of Amalgamated Bank. "Susan Taylor and National CARES Mentoring do great work supporting the nation's most vulnerable children through mentoring, training and wellness programs. We are thrilled to able to support their focus on working with the special needs of children dealing with poverty."
"We are thrilled to participate in Amalgamated's Donate the Change program. Not only are we honored to partner with an institution with such strong community values, but we also are inspired to work side by side to for this front-line investment in our children's lives. The time, energy and support we dedicate today to the nation's struggling youngsters will dictate the tomorrow we create for all of our children, our communities and country," said Susan Taylor, National CARES Founder.
In addition, over the course of the next few months, Amalgamated Bank and National CARES Mentoring will work together to host a series of events, including a college readiness training event and a course in financial literacy. Past recipients of the Donate the Change program include Rock the Vote, Habitat for Humanity and Jobs for Justice.
Related Articles
---
---