---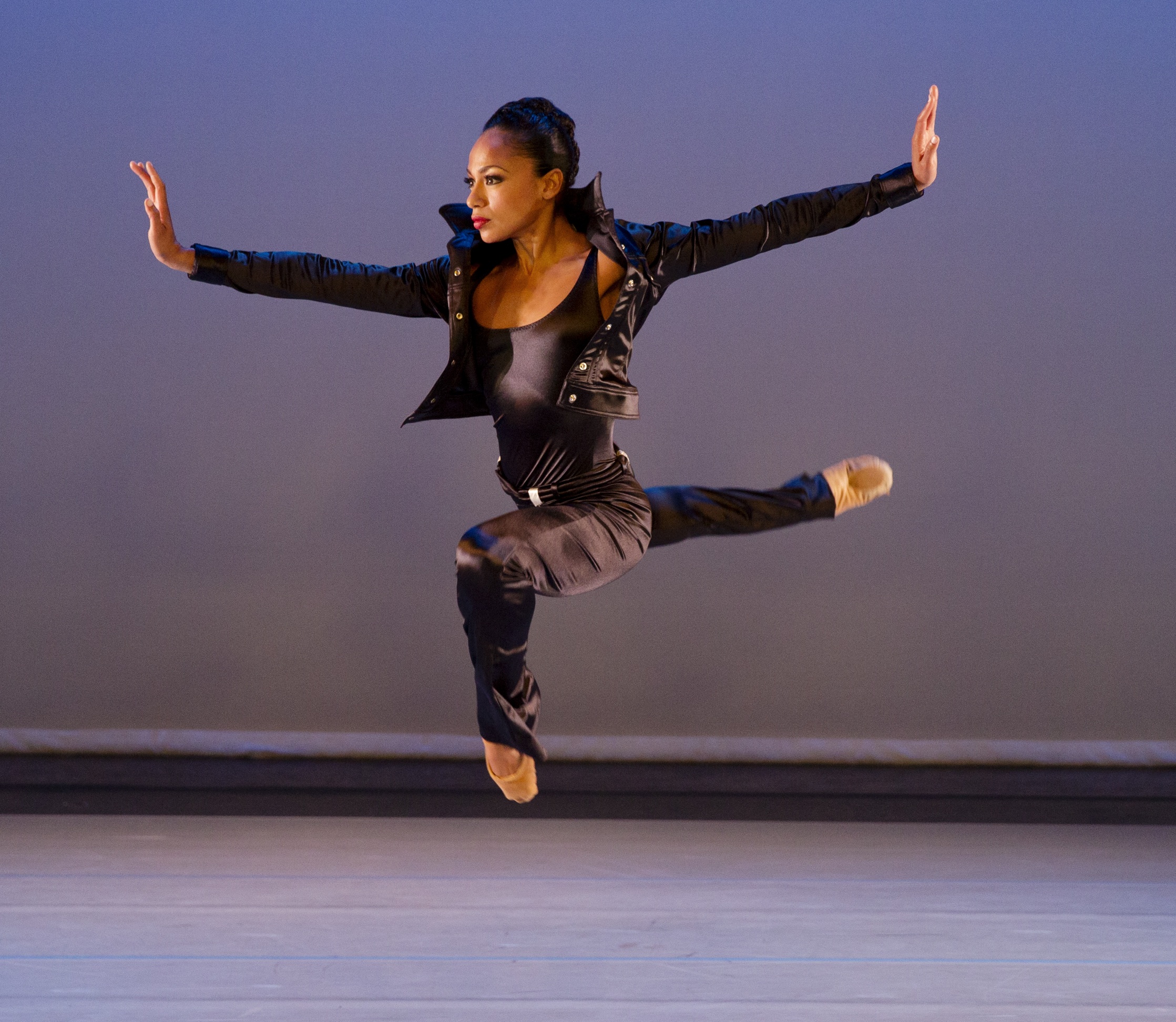 Alvin Ailey American Dance Theater, beloved as one of the world's most popular dance companies, will return to Lincoln Center for the Performing Arts for a two-week 15-performance engagement at the David H. Koch Theater June 8th – 19th, 2016.  Today, Artistic Director Robert Battle announced repertory for the season, including the world premieres of Deep by acclaimed Italian choreographer Mauro Bigonzetti and Untitled America: Second Movement, the second work in a three-part suite by MacArthur "Genius" Kyle Abraham. The season also includes new productions of Vespers, Ulysses Dove's breathtaking ballet for six women, and The Hunt, Robert Battle's thrilling work for six men, as part of over a dozen works featured on five different programs.
The 2016 Lincoln Center engagement opens on Wednesday, June 8th at 7pm with The Ailey Spirit Gala benefit sponsored by FedExCorporation. Actor Anthony Anderson of black-ish and Barbershop: The Next Cut and journalist Roland S. Martin of TV One and the Tom Joyner Morning Show will serve as Honorary Chairs. The benefit will raise vital funds to support scholarships for talented students of The Ailey School and Ailey's extensive Arts In Education & Community Programs. Along with the world-renowned Alvin Ailey American Dance Theater, the one-night-only Ailey Spirit Gala will include performances by the rising stars of Ailey II, gifted young dancers from The Ailey School, and blossoming students from AileyCamp. A soirée on the promenade follows the performance, and tickets are available online atalvinailey.org/ailey-spirit-gala or by calling 212-405-9031.
Throughout the season the incomparable Ailey dancers will perform in five exhilarating programs. The 21st Century Voices program onThursday, June 9th features inventive works by today's preeminent modern dance artists. The program includes the world premiere of Untitled America: Second Movement, the second installment of MacArthur "Genius" Kyle Abraham's three-part suite. Set to original music by contemporary composer Jordan Chiolis, Abraham continues to explore the impact of incarceration on African-American families in part two of the series. Also on the program are the 2015-16 season premieres Open Door, Ronald K. Brown's Cuban-inspired work set to music fromArturo O'Farrill and the Afro Latin Jazz Orchestra's latest album Cuba: The Conversation Continues; Exodus, hip-hop choreographerRennie Harris' celebratory piece that explores the idea of "exodus" as a necessary step toward enlightenment; and Robert Battle's No Longer Silent, which brings to life a score by Erwin Schulhoff, a composer whose music was banned by the Nazis, and who died in a concentration camp in 1942. 21st Century Voices returns on Saturday, June 11th (evening), Friday, June 17th, and Sunday, June 19th (matinee).
On Friday, June 10th, the Dance Trailblazers program will introduce audiences to Mauro Bigonzetti's world premiere Deep, set to the soulful music of Ibeyi, twin sisters who sing in English and Yoruba. Last at Ailey with 2008's Festa Barocca, the newly appointed director of La Scala Ballet is known for his seamless integration of classical and modern techniques, and has been praised for his fresh and inventive sensibility. This program will also include works by two seminal American choreographers: Paul Taylor's 2015-16 Company premiere Piazzolla Caldera, set in a smoky tango club where 12 men and women engage in a series of fiery encounters, and Alvin Ailey's must-see masterpiece,Revelations. Dance Trailblazers returns on Saturday, June 11th (matinee) and Sunday, June 12th (evening).
In addition to Revelations, the All Ailey program on Sunday, June 12th (matinee) and Thursday, June 16th will include 2015-16 season new productions of three beloved Ailey classics: Cry, the tour-de-force solo made famous by Judith Jamison and dedicated to "all black women everywhere," Love Songs, set to music by Nina Simone and Donny Hathaway and often considered the male counterpart to Cry, and Blues Suite, Ailey's original masterpiece that launched the Company during its first performance in 1958.
The second week of performances begins with the Bold Visions program on Tuesday, June 14th, presenting a diverse quartet of adventurous works. Highlights will include new productions of two dynamic and complementary ballets for six – one cast all-male, one all-female. The Hunt(2001), Artistic Director Robert Battle's athletic work for six men reveals the predatory side of human nature and the primitive thrill of the chase.  Thundering percussion by Les Tambours du Bronx drives the ritualized movement and pushes the dancers to their physical limits. Originally set on the Company in 2010, just after it was announced that Battle would take over as Artistic Director the following year, The Hunt is inspired by Battle's martial arts background and showcases the masculinity of Ailey's male dancers. Ulysses Dove's bold choreographic voice and daring athleticism are embodied by the phenomenal Ailey women in Vespers, a dramatic work full of raw energy and profound grace. Mikel Rouse's electronic score matches the dancers' insistent drive as they propel themselves across the stage. Inspired by Dove's memories of his grandmother's place of worship, this powerhouse work has captivated audiences around the world with its intensity and passion. This program also includes Mauro Bigonzetti's world premiere Deep and Alvin Ailey's signature classic, Revelations. Bold Visions returns on Saturday,June 18th (matinee) and Sunday, June 19th (evening).
The Musical Inspirations program on Wednesday, June 15th and Saturday, June 18th (evening) includes Awakening, Robert Battle's December 2015 world premiere – his first since becoming Artistic Director. Buoyed by the complex rhythmic quality of John Mackey's score, Battle's work is a powerful ensemble dance of dissonance and harmony, chaos and resolution. The program also includes the 2015-16 season new production of Judith Jamison's emotional and sensual A Case of You duet from Reminiscin', performed to Diana Krall's version of Joni Mitchell's song by the same title; Ronald K. Brown's Open Door, driven by the music of Arturo O'Farrill and the Afro Latin Jazz Orchestra'sCuba: The Conversation Continues; and Revelations, set to a suite of traditional gospel spirituals, invoking Alvin Ailey's "blood memories" of the South.
A free question-and-answer session with Ailey's much-admired dancers will follow the inspiring finale of Revelations on the Family Matineeperformances scheduled for Saturday, June 11th and 18th at 2pm. 
Tickets starting at $25 can be purchased beginning April 11th at the David H. Koch Box Office, by phone at 212-496-0600, and online at www.alvinailey.org.  For further information about discounts for groups, students, and Ailey's tour performances, please visit www.alvinailey.org. The program schedule is detailed below.
Alvin Ailey American Dance Theater is currently on a 20-city coast-to-coast national tour that ends in the tri-state area on Mother's Day weekend May 6 – 8 at the beautiful Prudential Hall of the New Jersey Performing Arts Center in Newark, where Ailey is the Principal Resident Affiliate.  For schedule and tickets, visit www.njpac.org. 
---