---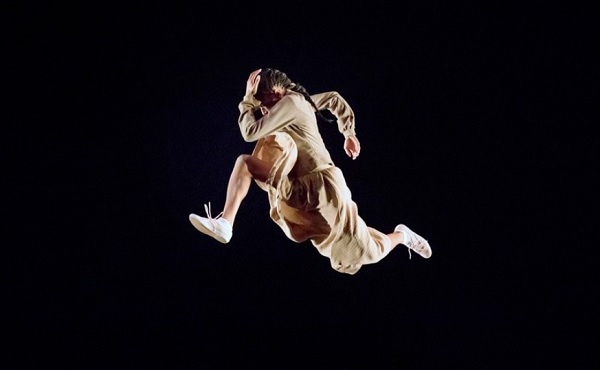 There are just 13 chances left to see Alvin Ailey American Dance Theater's holiday engagement at New York City Center before the season finale on December 30 at 7:30pm.
Highlights include tonight's new production of Robert Battle's Juba; continuation of Timeless Ailey, Three Visionaries, All Battle, and All New programs; a one-time-only Wednesday matinee performance on December 26, 2018; and a Special Season Finale featuring excerpts of this season's thrilling premieres, culminating with Alvin Ailey's timeless and inspiring masterpiece Revelations.
Tonight, Ailey's All Battle program features a new production of Artistic Director Robert Battle's first work for the Company, Juba (2003). The quartet explores ritual and folk traditions in modern society against an original score by frequent collaborator John Mackey. The program also includes Ella, No Longer Silent, In/Side, and Mass (repeats Dec 23 eve, 27). The weekend continues with Timeless Ailey on Saturday, December 22 (mat + eve), featuring two acts of rarely seen excerpts from works by the Company's founder concluding with his masterpiece, Revelations (repeats Dec 30 mat). The Three Visionaries program, showcasing repertory by Ailey's three artistic directors Alvin Ailey, Judith Jamison, and Robert Battle, returns December 23, 2018, (mat) and for a one-time-only matinee performance on Wednesday, December 26, 2018.
Next week, enjoy acclaimed premieres for the final time in their entirety, including Jessica Lang's luminous EN (Dec 26 eve), Ronald K. Brown's The Call, a self-described "love letter to Mr. Ailey" (Dec 29 mat), the first staging on an American company of Wayne McGregor's Kairos (Dec 29 mat + eve), and hip-hop pioneer Rennie Harris' two-act triumph Lazarus, described as "something like heaven" by The New York Times (Dec 29 eve). Other performances this week include favorites like Jamar Robert's Member's Don't Get Weary, recently included in The Washington Post's Best Dance of 2018 list (Dec 26 eve, 28), Artistic Director Robert Battle's gripping solo In/Side (Dec 27 + 28), and Jawole Willa Jo Zollar's Shelter, a riveting portrait of homelessness (Dec 28).
Ailey is sharing a special offer to help New Yorkers join in the celebration this holiday season: save 25% on tickets $55+ when you use the promo code CELEBRATE for performances from Sunday, December 23rd, 2018, evening through Friday, December 28th. Experience the magic of Ailey during this milestone season.
After experiencing Ailey at New York City Center, audiences are invited to try an Ailey Extension dance class for free with their performance ticket stub (offer expires after 60 days). Start New Year's resolutions off on the right foot by trying one of Ailey Extension's 25 different dance and fitness techniques, ranging from ballet to New York Style Mambo to Horton, the modern dance technique seen throughout Alvin Ailey's classic works.
After ringing in the new year, Ailey's 32 renowned dancers will embark on a 21-city North American tour from February 1 – May 12, 2019.
For more information, visit www.alvinailey.org
Photo credit: Alvin Ailey Dance
---