---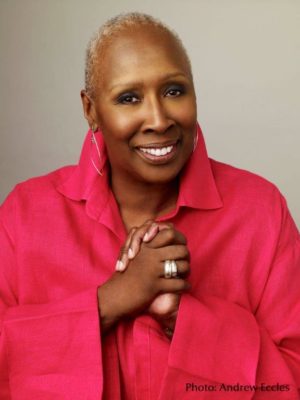 There is much to celebrate as Alvin Ailey American Dance Theater heads into its 60th Anniversary season entitled Ailey Ascending. In addition to an unparalleled New York City Center holiday season November 28th – December 30th, the organization will honor and carry forward Alvin Ailey's pioneering legacy through a variety of exciting programs and events, including a two-weekend Choreography Unlocked festival of performance, conversation and master classes; rare discussions and legacy panels at partner institutions throughout New York City; and more.
To kick off the festivities, BET and BLACK GIRLS ROCK!™ will honor Judith Jamison, Artistic Director Emerita and one of the most renowned stars in Ailey's history, with the Living Legend Award on Sunday, September 9th at 8pm ET on BET. The program will also feature a special performance of Cry, the 1971 solo Alvin Ailey created on Ms. Jamison as a birthday present for his mother and dedicated to "all black women everywhere – especially our mothers." The work will be performed by current Company dancer Jacqueline Green, who is nominated for a New York Dance & Performance (Bessie) Award for sustained achievement with Alvin Ailey American Dance Theater. Click here for a Virtual Reality 180° look into a rehearsal of Cry with commentary from Ms. Jamison (this video was created through a partnership between BET Networks, 30 Ninjas, and YouTube's VR Creator Lab).
Following the Company's international tour to Athens (September 11th – 15th), Geneva (September 19th – 23rd), and Zurich (September 25th – 30th), Ms. Jamison will join current Artistic Director Robert Battle and Artist-in-Residence Rennie Harris for a Guggenheim Works & Process conversation on Monday, November 5th at 7pm. Moderated by Susan Fales-Hill, they will discuss the qualities that make the Company so moving, vibrant and relevant. The evening will also feature Ailey dancers performing highlights from both classics and newly commissioned works.
Additionally, Ms. Jamison will be celebrated in a special season program entitled "Three Visionaries." The program premieres on Friday, December 14th and features ballets by the Company's three Artistic Directors, including excerpts of her works Divining and Forgotten Time, along with Alvin Ailey's Cry – the solo that catapulted her to stardom. Robert Battle's Mass and Ella and Ailey's masterpiece Revelations round out the program.
Tickets starting at $29 are now on sale for Ailey's 60th Anniversary City Center season and can be purchased at the New York City Center Box Office, through CityTix® at (212) 581-1212, or online at alvinailey.org or nycitycenter.org. For the complete press release on the season, including details on the November 28th Opening Night Gala benefit performance and party, as well as information on premieres and new productions by Rennie Harris, Ronald K. Brown, Wayne McGregor, and Robert Battle, clickhere.
Following the New York season, the Company will continue the 60th Anniversary celebration during a 21-city North American tour from February 1st through May 12th, 2019, including stops in Washington, D.C., Atlanta, Miami, Berkeley, Boston, Chicago, Los Angeles, New Orleans, and Newark.
---