---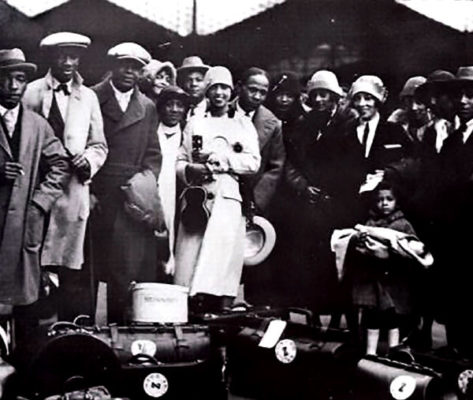 The earliest observance of the Woman's Day was February 28, 1909. This event was organized by the Socialist Party of America in New York.
In 1910, an International Women's conference in Copenhagen, Denmark proposed the idea of an annual International Woman's Day. March 19, 1911 marked the observance of the International Woman's Day for the first time.
The observance of this day was very much promoted and supported by Socialist and Communist organizations as it was held in Europe and the accent was strongly put on the human condition of women in the labor force.
Women's History Month is an annual celebration that highlights the contribution of women in history and contemporary society. The observance of this month started in March 1987. It is celebrated in March in the United States, the United Kingdom, and Australia. In Canada, it is celebrated during the month of October.
Women of Color in general were marginal in the movement. Therefore, African-American women did not have a voice.
The rich history of resistance embodied in the African-American Woman experience was rooted in the examples of Harriett Tubman, Anna Julia Cooper – whose book A Voice from the South, is a fundamental reading in order to understand black feminism in the United States of America – Fannie Lou Hamer, Rosa Parks, Mary McLeod Bethune, Shirley Chisholm and many more women of African descent who are today recognized and celebrated in the context of Women's History Month.
ADIFF 2017's Women's History Month Program is an inclusive selection of films directed by women with the only exception of MAMA AFRICA about the great South African activist/singer Miriam Makeba. It is an international and thought provoking selection of films coming from New Zealand, France, Dominican Republic, USA, Haiti, Canada, and South Africa.
ADIFF's Women's History Month Program runs Friday, March 31 to Sunday, April 2 at Teachers College, Columbia University – 525 W 120th St. Tickets are $11 and $13. The Weekend Pass is $55.
WEB SITE: http://www.NYADIFF.org
For more information about the African Diaspora International Film Festival, to receive links and high resolution images please contact Diarah N'Daw-Spech at (212) 864-1760/ fax (212) 316-6020 or e-mail pr@nyadiff.org.
The African Diaspora International Film Festival is a 501(c)(3) not for profit organization.
The African Diaspora International Film Festival WOMEN'S HISTORY MONTH PROGRAM is made possible thanks to the support of the following institutions and individuals: ArtMattan Productions; the Office of the Vice President for Diversity and Community Affairs, Teachers College, Columbia University; the New York City Council in the Arts; and WBAI.
ADIFF WOMEN'S HISTORY MONTH AT A GLANCE
Special Event: Q&A with producer of Black Paris on Sat. April 1 @ 7PM
FRIDAY, March 31, 2017
6:30pm – The Glass Ceiling / Le Plafond de Verre
8:30pm – Reflections Unheard: Black Women in Civil Rights
SATURDAY, April 1, 2017
3:10pm – Family Motel
5pm – Stand Down Soldier
7pm – Paris Noir – African Americans in the City of Light Q&A and refreshments
SUNDAY, April 2, 2017
1pm – Looking For Life
2:30pm – White Lies
4:30pm – Nana
6:30pm – Mama Africa – Miriam Makeba
TICKETS AVAILABLE HERE: https://whm-adiff2017.eventbrite.com
---