---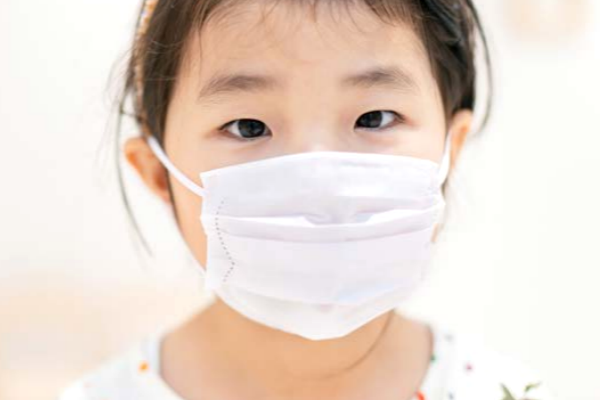 In a new report, the American Academy of Pediatrics (AAP) says the number of new child COVID-19 cases has climbed to a new high.
The AAP said the number of pediatric cases of the virus reported this week was over 61,000, the highest since the pandemic began. As of October 29, 2020, there have been 853,635 COVID-19 cases reported in children, according to the report. So far during the pandemic, 11 percent of all COVID-19 cases in the U.S. have been among children.
Although the numbers are alarmingly high, the group said severe illness among children infected with COVID-19 appears to be less common than it is in older demographics.
"At this time, it appears that severe illness due to COVID-19 is rare among children," the AAP said. "However, there is an urgent need to collect more data on longer-term impacts on children, including ways the virus may harm the long-term physical health of infected children, as well as its emotional and mental health effects."
The AAP didn't name specific reasons for the uptick in cases among children, but experts say the increase in cases among adults has likely translated to a similar increase in cases among children.
"Levels are much higher [in children] since overall cases are going up," Bessey Geevarghese, a pediatric infectious disease physician for Lurie Children's at Northwestern Medicine Central DuPage Hospital, told Yahoo Life. "Children are most likely to get COVID-19 from household contacts."
Keeping kids safe
Given the concerning trend, health officials recommend that adults handle COVID-19 prevention the same way with kids as they do themselves.
When age-appropriate, kids should wear a mask in public. Encouraging good hand hygiene and promoting social distancing is also recommended. Kids don't have to refrain from all activities, but experts recommend keeping gatherings of kids small.
"Identify one or two safe families to pod together to do playdates. If you keep it small and stick to just a few families, that's safer," Dr. Danelle Fisher, a pediatrician and vice-chair of pediatrics at Providence Saint John's Health Center in Santa Monica, Calif., told Yahoo Life reports Consumer Affairs.
---