---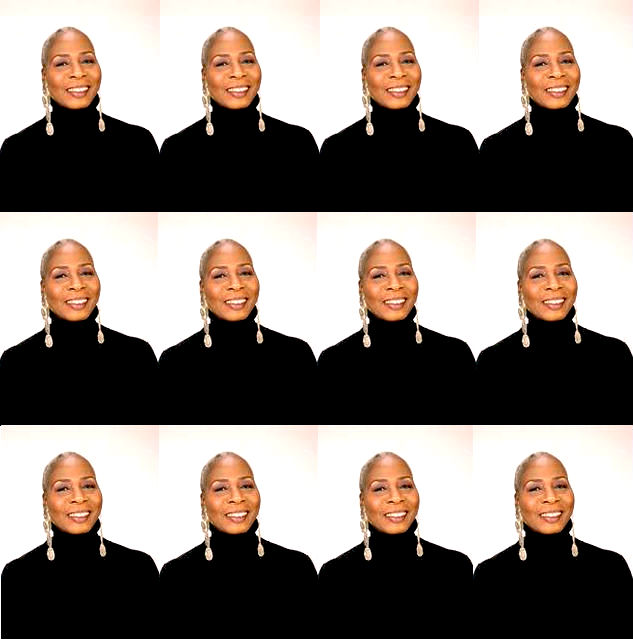 Marcia Pendelton, founder and president of Walk Tall Girl Productions has announced the 15th anniversary celebration of her company. 
On Monday, September 28, 2015, from 5:30 pm to 8:30 pm, Pendelton and her friends from the performing arts, fashion and media will join forces to celebrate her company's work to bring diverse audiences to the arts, on Broadway and beyond. A Taste Of My World: An Anniversary Celebration in Two Acts will take place in the Herbert Cave Auditorium of the Harlem Hospital Center located at 506 Lenox Avenue at West 135th Street in Harlem, New York.  Presented in association with Project1Voice and Harlem Hospital, the event is free and open to the public but reservations are required. For more information and reservations visit www.walktallgirlproductions.com or call 646-467-7393.
Founded in 2000, by Marcia Pendelton, Walk Tall Girl Productions is a boutique marketing, audience development and group sales agency dedicated to making the performing arts accessible to the widest possible audience, with a specific emphasis placed on the theater. The company specializes in reaching communities from the African diaspora. Current clients include The Public Theater, Classic Stage Company, The New York Philharmonic, Carnegie Hall, NYU Skirball Center for the Performing Arts, and Amazing Grace. Other clients have included Motown The Musical, Cat on A Hot Tin Roof with Terrence Howard, Fences with Denzel Washington and Viola Davis, Fela!,  Second Stage Theatre Company, Manhattan Theatre Club, Signature Theatre, The New Group, National Black Theatre, Alvin Ailey American Dance Theatre, Urban Bush Women Dance Company, American Museum of Natural History and many more.
A Taste Of My World will take place in "two acts." They are:
Act 1
5:30 – 7:00 pm
Sip, Shop and Bid

Act 1 will consist of a reception with the chance to buy one-of-kind fashions and accessories from some of Pendelton's favorite designers at The Designers Corner.  People can also stake their claim for unique, surprising and jaw-dropping items during the silent auction. Proceeds from The Designers Corner and the silent auction will benefit Classical Theatre of Harlem, Creative Outlet Dance Theatre of Brooklyn, Harlem Arts Alliance, Dr. Barbara Ann Teer's National Black Theatre and Quick Silver Theater Company.
Act 2
7:00 – 8:30 pm
Show Out!

Act 2 of the event will feature special performances by people and organizations that Walk Tall Girl Productions has worked with over the years.  The following people/institutions are scheduled to perform: Classical Theatre of Harlem, Creative Outlet Dance Theatre of Brooklyn, Darius Crenshaw, Tony nominee André De Shields (The Wiz, The Full Monty), Eden Duncan-Smith (Fences, The Lion King),Marva Hicks (Motown The Musical), Ebony JoAnn (Ma Rainey's Black Bottom), Dr. Barbara Ann Teer's National Black Theatre, Sounds of Praise of Emmanuel Baptist Church,  Jamal Story (Motown the Musical, The Color Purple [2005]) Rema Webb (The Lion King, Violet, The Book of Mormon, The Color Purple [2015]), The Designers Corner and maybe even a few more!
---