---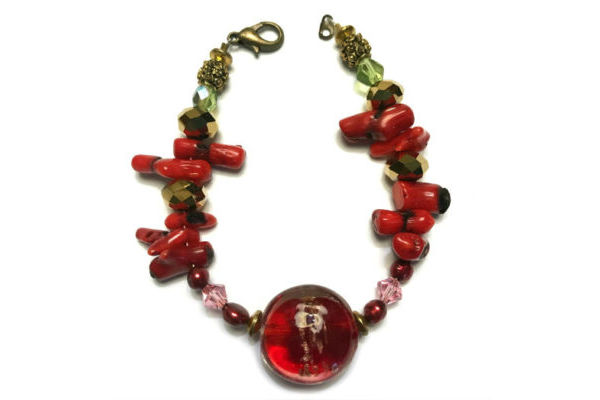 This amazing Harlem Girl necklace is a one-of-a-kind handcrafted after months of work using focal lampworked glass beads, pearls, bamboo coral, crystals, antique gold metal disks, and gold beads by jewelry designer Montanette Jones created with that Harlem Girl during the second Harlem Renaissance.
Related: Shop Harlem World 2018 for the holidays.
In this partnership with Harlem World Magazine, Montanette selected her stones with the wellness our readers in mind. She curated coral stones that were selected to bring diplomacy at work, positive emotions day in day out and to have clear visualization of goals in the wearers life. The 7.5′ necklace is completed at the top with gold metal clasp and filigree beads.
Price: $250 Free Shipping
Shipping included. Proceeds will be donated to Harlem World Cares.
---