---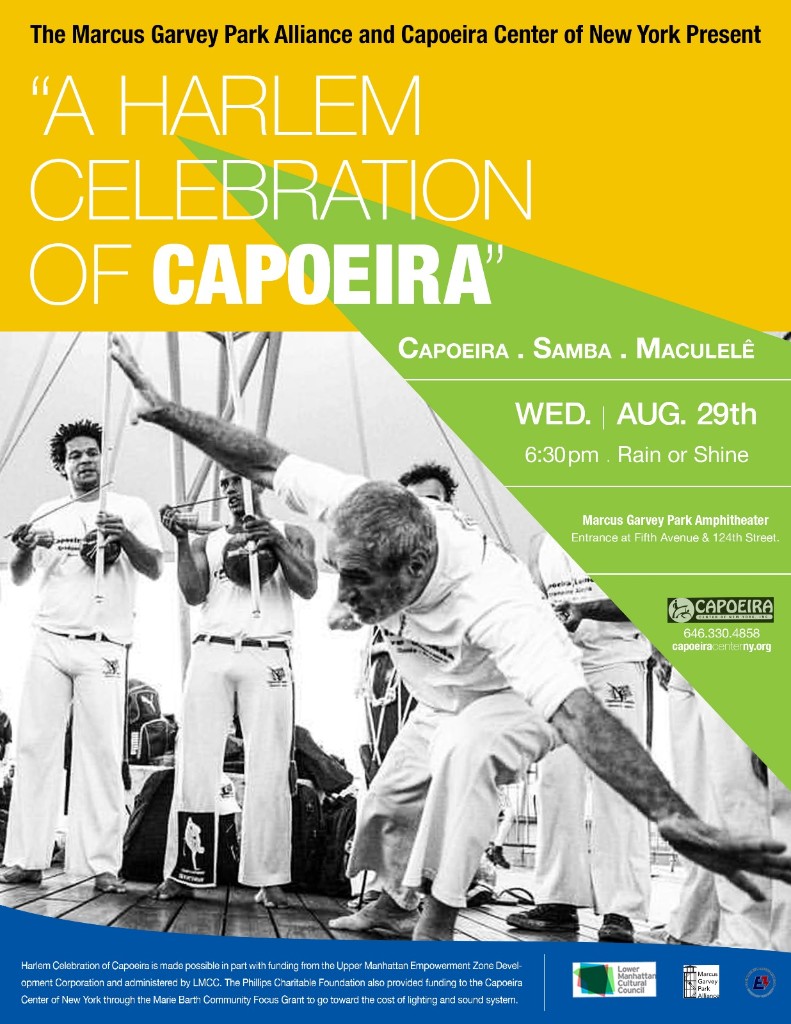 The Marcus Garvey Park Alliance is thrilled to be partnering for the first time with the Capoeira Center of New York to present a free performance of Capoeira, a mix of Afro Brazilian martial arts and Maculele, Samba and Afro Brazilian Dance. 
Dancers include students and former dancers from Dance Brazil, led by Artistic Director and Master of Capoeira, Mestre Jelon Vieira. Audience members will be invited on stage to try some moves.
Harlem Celebration of Capoeira is made possible in part with funding from the Upper Manhattan Empowerment Zone Development Corporation and administered by LMCC.
The Phillips Charitable Foundation through the Marie Barth Community Focus Grant.
Additional funding provided by NYC Parks Historic Harlem Parks with funding provided by Whole Foods Market.
August 29th, 2018, 6:30 pm EST
Marcus Garvey Park Alliance, 17 West 121st St. New York, NY 10027
---